Request Info Anchor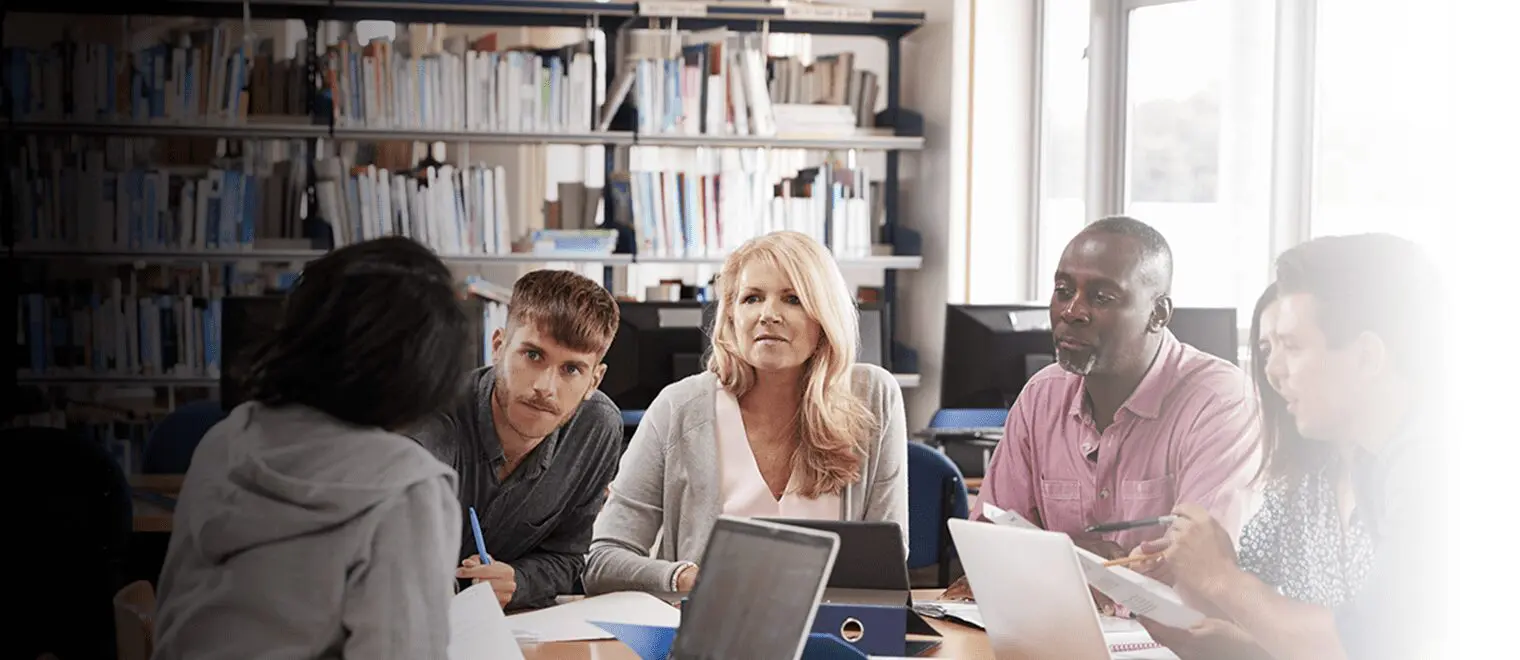 Be More.
Bachelor Business Administration
It's never too late to do more. Whether you're interested in taking on more responsibilities in your current role, going back to finish your degree, or making a change in your career path, Thomas More University is here to help you grow. Our accelerated Bachelor in Business Administration degree positions you to become a confident professional and excel in your chosen industry in a matter of months. During that time, we'll provide you with the skills you need to become a business leader, entrepreneur, and innovator who does more than the expected.
Finish your business degree — in a format that works for you.
Thomas More University offers business degrees online, in person, or in a hybrid format. Wherever you are, you'll have access to our Concierge Service to help ensure your success.
Why earn a bachelor's degree in business at Thomas More?
Whether you elect to complete your accelerated business degree online or in person, Thomas More University provides several resources that prepare you for the next step in your career. Our skilled faculty, individualized attention, and coursework equip you for management careers in business, nonprofit, and government. Graduates of our Bachelor of Business Administration degree program have entered various industries, including healthcare, retail, financial services, nonprofit, and technology.
An undergraduate business degree from a top business school
A recent Georgetown University report named Thomas More University a top school in Kentucky for ROI (return on investment). As a private university, we're in a unique position to offer an exclusive experience. However, we balance that exclusivity with affordability and flexibility. That way, you can finish your bachelor's in business degree on a timeline that works for you to earn the job titles, salaries, and promotions you want.
Here's more of what sets our BBA degree apart:
Online business degree options: Complete an accredited business degree online, so you can balance your job, coursework, and family.
Small class sizes: Enjoy 25 students or fewer course sizes, whether you select an online business degree or an in-person format.
Personalization: Get a personalized experience with our Concierge Service, accelerated format, and individual attention from your professors.
Practical coursework: Learn practical concepts that you can use right away in your current job or prepare you for your next career move.
Career growth: Achieve your goals and learn how to lead and motivate others to do the same.
Location: Attend in person on a campus conveniently located in Northern Kentucky, just outside of Cincinnati, Ohio, or learn anywhere you want by attending online.


There are Concentrations available in:
Finance
Management
Healthcare
Data Analysis
"One morning, I woke up and realized I had a great life but didn't have a great career. I needed to get them better in balance, and Thomas More seemed to be the answer to that."

Chris Fischer '95 BBA, President & CEO, Systems Insight, Inc.
Is a Bachelor of Business Administration degree right for me?
Of course, but don't take our word for it.
Thomas More University is ACBSP accredited, a gold mark of distinction for business degree programs. Thomas More is also the 6th-ranked BBA university in Kentucky, according to Niche.com.
Overall Performance Data
Based on Peregrine Assessment Data
| | | | | |
| --- | --- | --- | --- | --- |
| | 2018 | 2019 | 2020 | 2021 |
| Overall | 60 | 55 | 61 | 61 |
| Accounting | 59 | 52 | 57 | 59 |
| Finance | 52 | 46 | 50 | 54 |
| Economics | 55 | 54 | 57 | 59 |
| Management | 64 | 53 | 62 | 64 |
| Marketing | 60 | 56 | 67 | 67 |
Peregrine assessment data comes from the completion of an assessment tool created and administered by Peregrine Global Services. A score of 50 or above denotes higher than average performance compared to the peer group of all ACBSP students.
Career Placement
Percentage of graduates employed 2 years after graduation
| | | | | |
| --- | --- | --- | --- | --- |
| Graduation Year | 2017 | 2018 | 2019 | 2020 |
| Percentage | 100% | 100% | 100% | 75% |