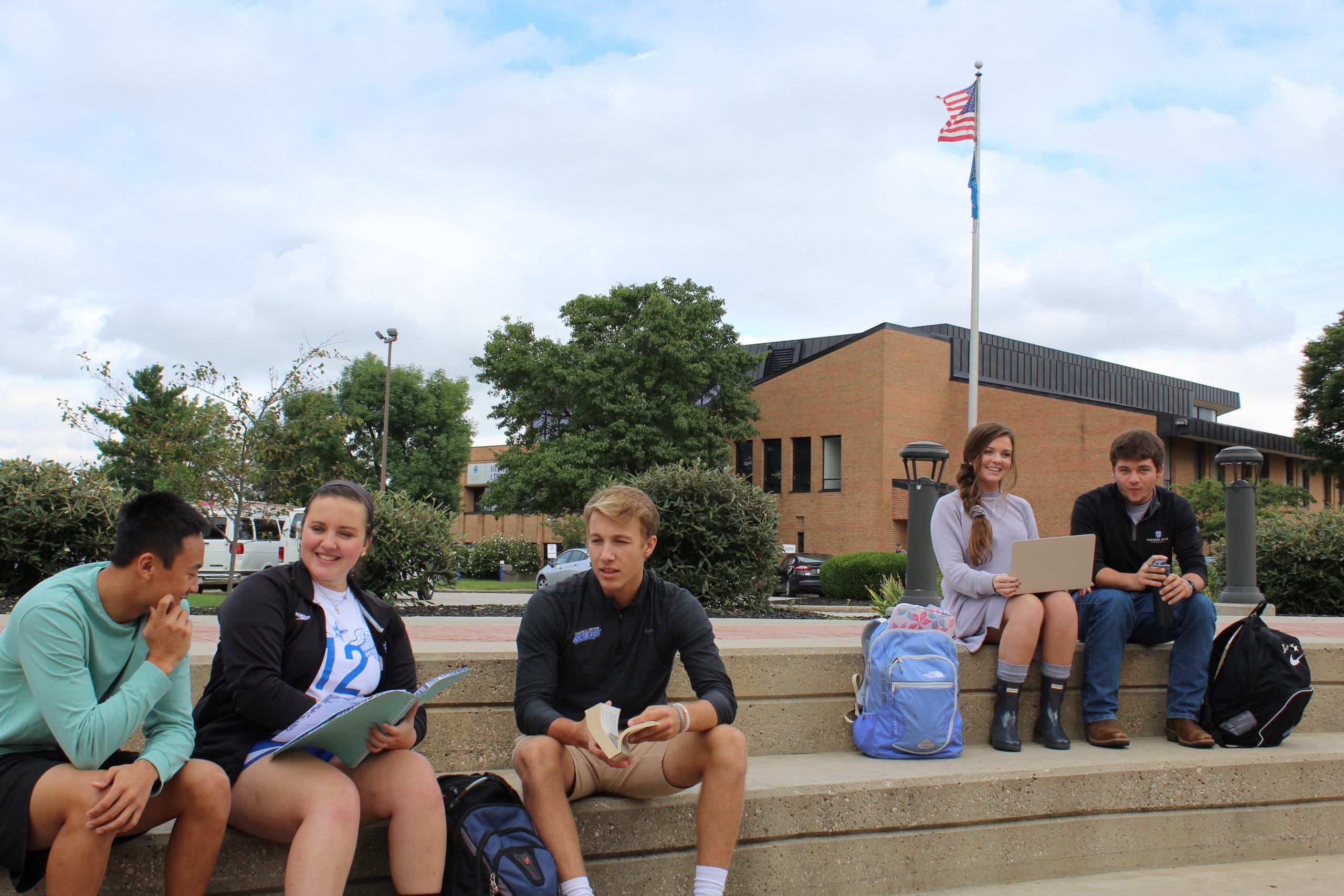 Financial Aid Application Process
Obtaining and renewing financial aid at Thomas More University is not as daunting as it may first appear. While the student must complete certain steps, the Office of Financial Aid has developed this easy-to-follow process to make receiving financial aid as easy as possible. Because aid is awarded on a first-come, first-serve basis, be sure to complete all necessary forms as early as possible.
1. Apply And Become Accepted
Upon the student's acceptance to Thomas More University, they will receive an acceptance package from TMU that includes a Scholarship Award Letter. This letter will list the academic and institutional scholarships the student is automatically eligible to receive.
2. Complete FAFSA
To apply for federal student aid and state aid awarded to residents of Kentucky, students must complete the Free Application for Federal Student Aid (FAFSA). The FAFSA form is available from any high school counselor, college, or university financial aid office and online at https://studentaid.gov/h/apply-for-aid/fafsa.
When students file the FAFSA, be sure to add Thomas More University to the "College to Receive Information" section of the application. (TMU's school code is 002001.) Students must list Thomas More University in this section in order for the school to receive the FAFSA results. Once the University receives those results, the financial aid office will determine the amount and type of federal and state aid the student will receive. The financial aid office will send the student a letter listing all federal and state aid they are eligible to receive with a packet containing instructions on how to secure that aid. All applications are processed without regard to sex, age, creed, handicap, or national origin.
Students may begin applying for financial aid for the next school year as soon as the FAFSA opens. In order to receive priority consideration for financial aid from Thomas More, students must file their FAFSA and be accepted to the College by March 15. Applications received after this date will be awarded with any remaining funds. To have the best chance to receive the most financial aid possible, apply early.
Some households will be selected by the federal processing center for a process called verification, in which Thomas More must collect additional household and financial information. This is an auditing process that promotes more accurate disbursement of federal student aid. No student can receive federal aid until the verification process has been completed. Students who have been selected for the verification process will be notified by the Financial Aid Office at Thomas More.
3. Apply For Additional Scholarships/Grants
Thomas More University offers a few other institutional scholarships and grants. Students may apply for these scholarships once they are accepted to the University. Click here to view other scholarship opportunities at Thomas More University.
Also, search and apply for outside scholarships and aid. Here are some scholarship search sites we suggest:
Students who receive aid from any outside sources must contact the Office of Financial Aid at Thomas More University so that we may adjust their financial aid package if needed. Students who neglect to contact the Office of Financial Aid are in danger of compromising or losing their outside scholarships or grants.
4. Renew Financial Aid Every Year
Students must re-file their FAFSA each year they are enrolled in college to continue receiving federal and state aid. The priority deadline for submitting a FAFSA for upperclassmen is also March 15. Contact the Office of Financial Aid early during the spring semester for more details on renewing financial aid for the upcoming school year.
5. Award Notification
When a student's FAFSA data has been received from the Department of Education federal processor, they will be awarded the financial aid for which they are eligible to receive. First time students will receive an award packet outlining their financial aid award. The packet will include other information including the terms and conditions of the aid. Returning students will receive an e-mail notification directing them to MYTMU where they can view their aid packet.
6. Method and Frequency of Applying Financial Aid
Approximately two weeks after the start of the semester financial aid will be posted to the student's account for all aid that is ready to be posted. Thereafter financial aid will be posted on a weekly basis for any aid that remains to be posted until the end of the semester/session. Prior to the start of school students can view their accounts for the upcoming semester or session on MYTMU. The student's account on MYTMU will show the amount of institutional charges and the amount of financial aid that will be applied towards those charges. Registration bills will be sent out weekly as the students register to inform them of the amount they will need to pay. Students who still owe an account balance after aid is applied are required to pay the difference by the deadline stated on their registration bill.
7. Refund Checks
Students with a credit balance prior to the start of classes may use all or part of that credit to charge books in the bookstore. Credit balance checks due to students in the form of a refund will be processed approximately 14 days after financial aid has been posted to their account. Students will receive an e-mail notification from the Bursar when the refund checks are ready to be picked up.