The Thomas More University Writing Center is now located in the Library on the first floor by the copy machine. We will offer in-person tutoring sessions for this semester. For an appointment you can stop by the center or CLICK HERE to be redirected to our Writing Center scheduling page. Walk-ins are welcome during scheduled hours.
---
Thomas More University
Writing Center Hours Fall 2023
Monday
10 a.m. – Noon.
Tuesday
8 a.m. – 10:30 a.m.; 4 p.m. – 6 p.m.
Wednesday
10:30 a.m – Noon. .; 12:30 p.m. – 2 p.m.
Thursday 
8 a.m. – 10:30 a.m.; 3 p.m. – 5 p.m.
Friday
2 p.m. – 5 p.m.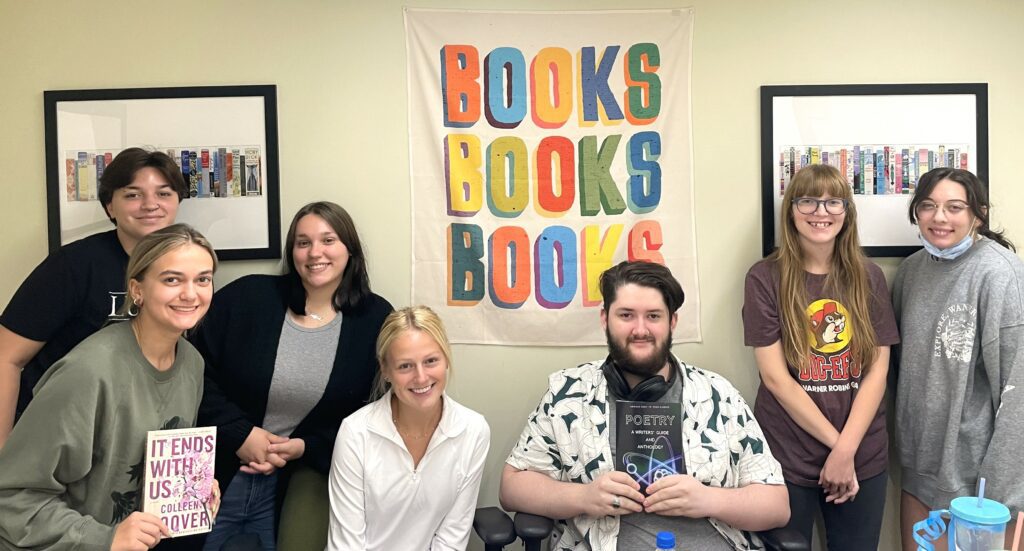 The goal of the Writing Center is to help students become better writers. Our peer-consultants go beyond proofreading and editing writing assignments. They work with students to make their writing stronger.
Our consulting sessions generally last from 15 to 30 minutes and our peer-consultants are happy to assist writers with any type of writing project.
Ask your friends or professors about the Thomas More Writing Center; it's a valuable (and free) resource. We look forward to seeing you soon.
Our peer-consultants come from varied majors including English, History, Art, Humanities, Political Science, History, and International Studies.
If you have any questions about the Writing Center, please contact the Director, Sarah Blackwell or email the Writing Center at writingcenter@thomasmore.edu.