Request Info Anchor
Be More.
Bachelor of Arts in Psychology
Open the door to a range of careers by earning an accelerated Bachelor of Arts in Psychology from Thomas More University. Our personal, high-touch approach allows our undergraduate students to explore the depths of human behavior while experiencing small class sizes and innovative instruction. As a psychology major, you'll gain greater self-awareness, a better understanding of others, and the opportunity to apply that knowledge to make an impact on the world.
Whether you're taking the first step toward pursuing your passion or taking your career in a new direction, the undergraduate psychology degree program at Thomas More can help you achieve your goals and complete your degree. And it can be done quickly without disrupting your life or schedule. Our flexible accredited online psychology degree program enables you to start a meaningful career or advance to graduate, medical, or law school.
Expand your options with a minor or double major
Gain the knowledge you need to become a great leader and make your resume stand out by earning an Associate of Arts in Management degree on the way to achieving your Bachelor of Arts in Psychology. Or take your marketability up another notch with a double major, earning a B.A. in Psychology and a B.A. in Ethical Leadership at the same time. Double-majoring in another undergraduate degree program while earning your Bachelor of Psychology will make you a well-rounded, empathetic decision-maker with higher salary potential.
Why earn a psychology degree at Thomas More University?
When you choose the online bachelor's degree in psychology at Thomas More University, you get the values-based, private university experience you want with the flexibility and affordability you need. Our advisors will work with you every step of the way. In addition, you'll receive a personalized undergraduate degree plan and individual support to keep you on track to program completion. Thomas More University's psychology program provides you with access to a high-quality Catholic Liberal Arts degree in the Northern Kentucky and Cincinnati region.
Skills in demand. Gain skills in critical thinking, research, effective communication, tech literacy, data analysis, ethical decision-making, collaboration, and more.
Hands-on learning. Conduct and present research and engage in service projects to gain valuable experience.
Concierge service. Benefit from an entire team of advisors dedicated to your success.
Professional growth. Access our network of connections to Tri-state area employers, alumni, and graduate programs while receiving personalized career advising.
Exceptional faculty. Receive personal attention in small class sizes with practicing experts in psychology.
Planned degree pathway. Transfer up to 90 credits from other colleges and create a bachelor's degree plan just for you.
Community. Interact closely with our faculty through one-on-one mentorship, and connect with your fellow students in an enriching and engaging online environment.
"The psychology program empowered me to pursue my academic and professional goals. Each professor made their area of expertise tangible through the example of their own research and experience. The faculty were flexible to meet my individual needs, and with their help I was accepted into my top choice for a graduate program. Furthermore, the Psychology Club offers a robust community of colleagues with common interests. I highly recommend this degree program to anyone in their undergraduate career."

Zach Tefertiller '20
BA Psychology EEG Neurofeedback Technician
Is a psychology bachelor's degree right for me?
Of course, but don't take our word for it.
When you earn your online bachelor's degree in psychology from Thomas More University, you are challenged to examine your place in the world, your responsibility to others, and the ultimate meaning of life. Our psychology majors are lifelong learners and morally engaged citizens of the world.
We are ranked no. 1 for return on investment for private schools in Kentucky, according to a recent study by MSN Money.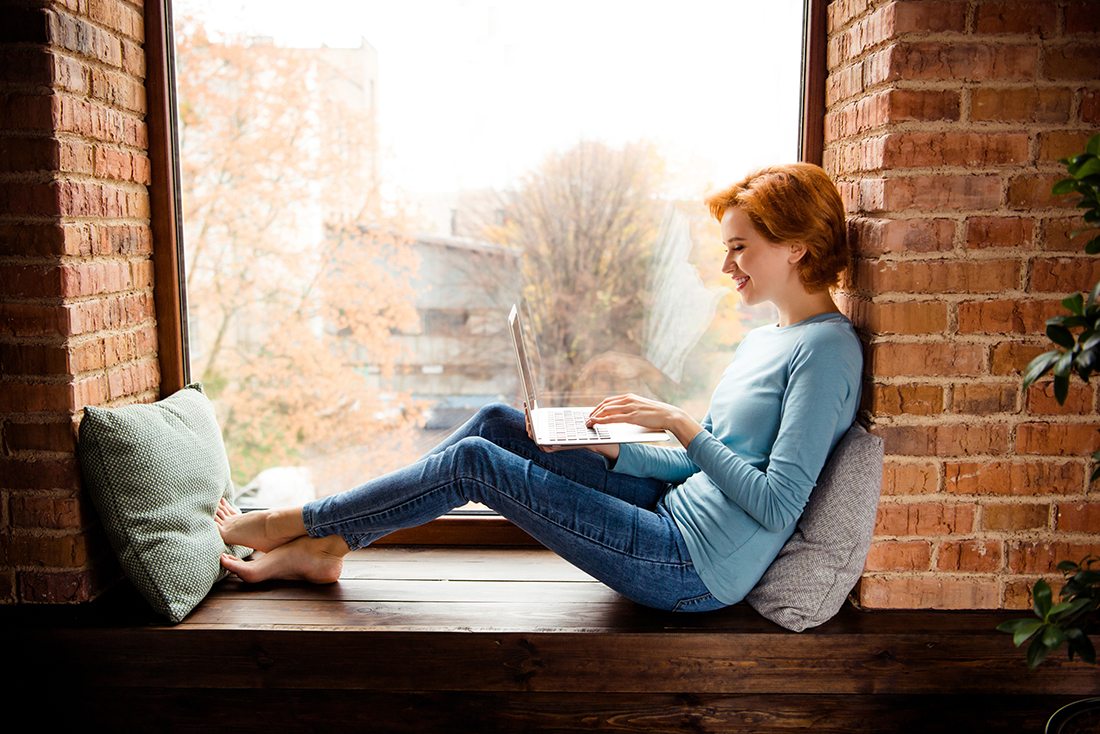 Related undergraduate programs at Thomas More
Still exploring your undergraduate degree program options? You may also be interested in the following: