The Biology Field Station offers a wide variety of outreach programs for K-12 schools and the general public which offer visitors a chance to experience, up close, the Ohio River and its rich biodiversity.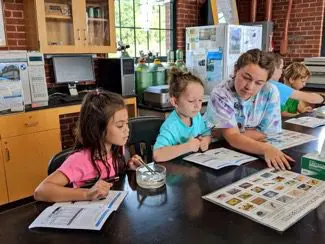 Formal programs include our "STEM-on-the-River" daylong field trips for K-12 schools and our TSI Summer STEM Institute, a weeklong camp for high schoolers.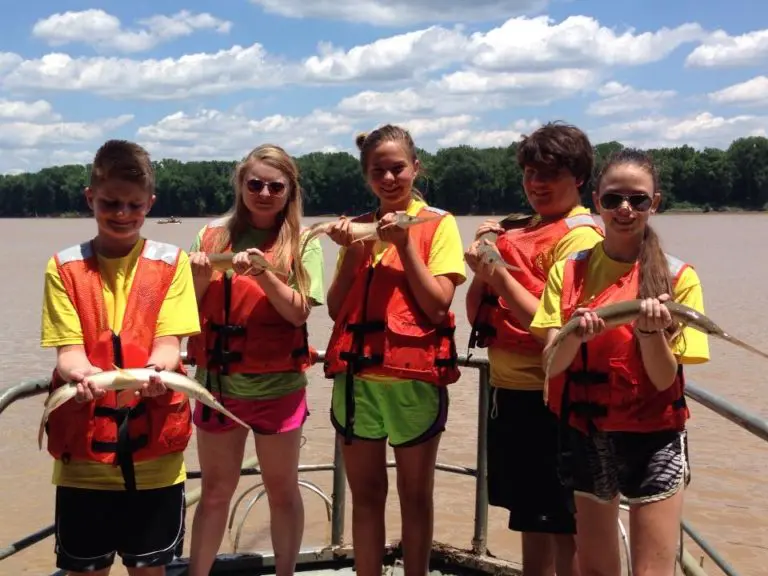 Our summer seminar series features STEM professionals from a variety of backgrounds who present on topics related to conservation, ecology, and environmental stewardship. They typically occur on Thursday evenings from 7:00-8 p.m. throughout the summer and the general public is invited to attend these seminars.
In addition, we host the annual ORSANCO River Sweep, a Fishing Rodeo, open houses, tours, and other events for visitors of all ages. The Field Station Lodge also hosts overnight events for church groups, private parties, and corporate retreats.
For more information, please contact Molly Williams, Field Station Manager