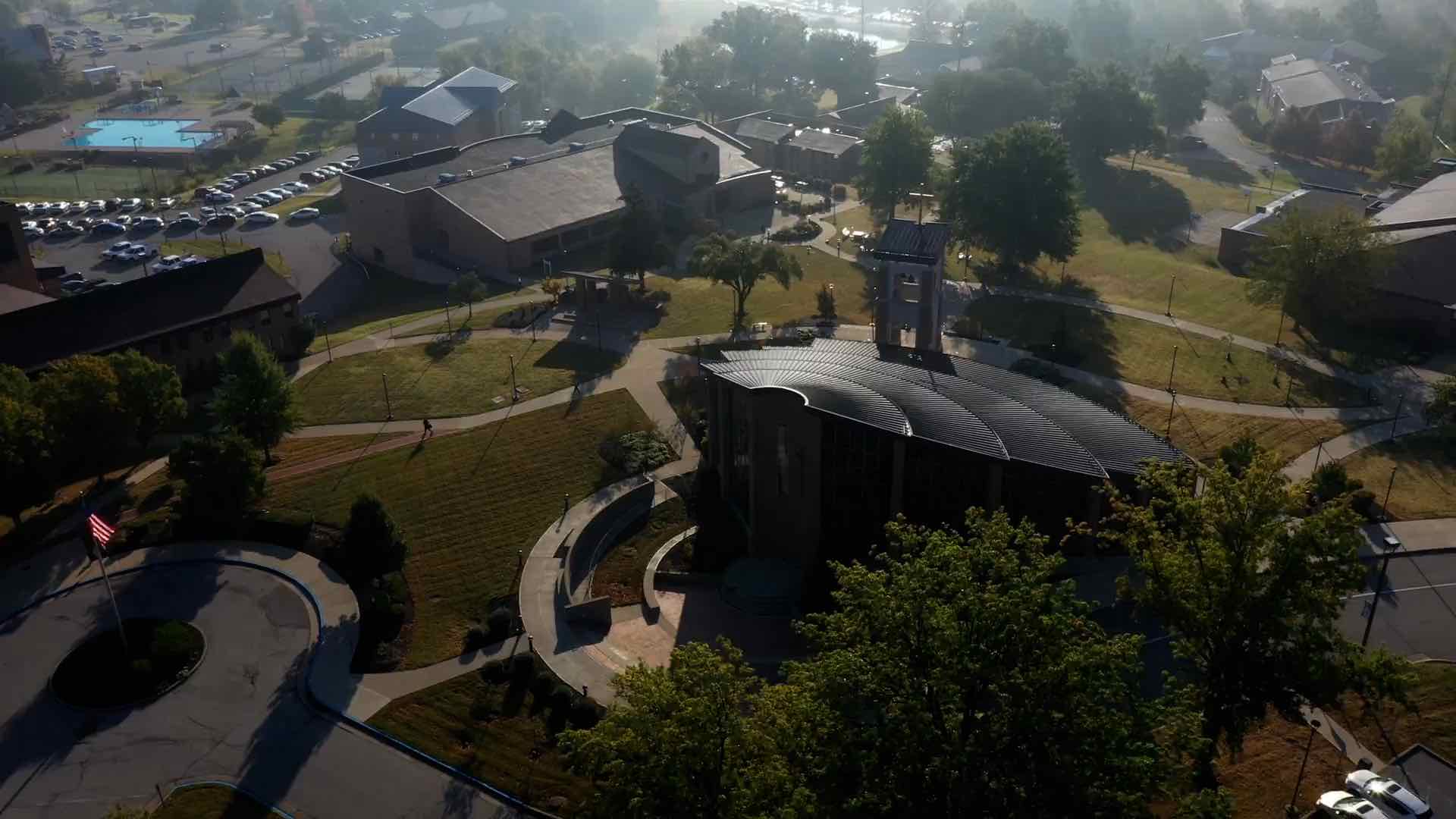 At Thomas More University, we'll help you pursue the best version of yourself so you can give more to the world.
We know that you're looking for a great education—but you're also looking to find your place.
A place where you have friends and activities you love, and you're free to explore ideas that fill you with enthusiasm. At Thomas More University, you'll discover more of what you're seeking. Equipped with a sense of belonging, dynamic intellectual skills, and a sense of purpose, you'll be able to take your life and your career as far as you want it to go.
Achieve More
More career preparation…

My days at Thomas More enlightened and prepared me for the business world ahead. The Computer Information Systems and Business Administration degrees that I earned prepared me in more ways than I could have ever imagined. I know I have thrived as a result of the knowledge I gained at Thomas More.

Brian Ruschman '00
Achieve More
More for the price of tuition…

"Thomas More has given me all the tools I need to be successful and reach my full potential. The faculty and staff are always providing opportunities to grow and get involved. I loved my time at (Thomas More University), I am so grateful that I got to spend my four years here!"

Mckenna Clark '21
Lead More
More opportunities to lead…

Thomas More has brought me a new self confidence that has allowed me to take on many leadership roles.

Whitney Brown, 22
Grow More
More critical thinking…

The rigorous liberal arts curriculum has served me well in my career and everyday life. Most importantly, I learned to be a critical thinker. The caring faculty and staff inspired me to expand my world view and to challenge preconceived ideas. At Thomas More I learned that to live is to adapt and grow. The liberal arts provide the means and the skills to make that growth happen.

Dave Schroeder '90
Live More
More options to fit your lifestyle…

My experience at Thomas More began in 1979 when I worked at The Community Bank in Erlanger and realized that in order to reach my career goals, I needed to further my education. In addition to my family responsibilities, I worked full time and was an active volunteer in the community. I am grateful to Thomas More for offering programs to adult non-conventional students such as myself. As a result of my positive experience, I continue to be an advocate for Thomas More.

Kathy Collins
More than a college…

Thomas More felt different than other colleges. There was a warm feeling that I got from it that brought comfort. Thomas More is so much more than a university; it is a home to me.

Seth Sherman '22
Learn More
More personal attention…

One of my favorite things about this school is the relationships I'm able to cultivate with my professors. Majoring in biology has proven to be difficult, but because of my great professors and the help they offer, I've been able to understand the content and succeed. While college can be stressful, it's always been beneficial to know that there is help–through the tutoring centers or the office hours with professors. Thomas More provides many opportunities for me and my fellow students to succeed and reach the goals that we came here for!

Sophie McVay
A faculty that believes in you…

When I was starting my college search, I wasn't sure if I would be successful at the college level. When I visited Thomas More, I was welcomed by the faculty and admissions staff, and they encouraged and made me feel that they believed in me. Since then, I have continued to have support and encouragement from the faculty and staff and am excited to see where my Thomas More education will lead me.

Emma Zink '23
Grow More
More self-discovery…

My time here has been life changing. It's fueled my road to self-discovery and pushed me to new experiences and limits. After my first year here, I've found an amazing friend group with an array of personalities. In addition to this, I've begun to form my own thoughts and opinions about the world around me. With the wide range of disciplines offered here at Thomas More, I feel as if I'm growing as a person rather than just academically. My peers and mentors are helping me become the best I can possibly be.

David Moore '24
Transform More
More personal transformation

A college education isn't supposed to be a hoop to jump through or a box to check in order to get a good job. Education is a transformative endeavor, not a transactional exchange. It is a community, not a commodity.

Joe Chillo, L.P.D.
Win More
More championship games…

I chose Thomas More because I knew it had the competitive basketball program that I was looking for and it was close to home. I wanted to be able to contribute to a team and help them win another National Championship if I could. I was so emotional after we won.

Madison Temple '19
An affordable, private, Catholic university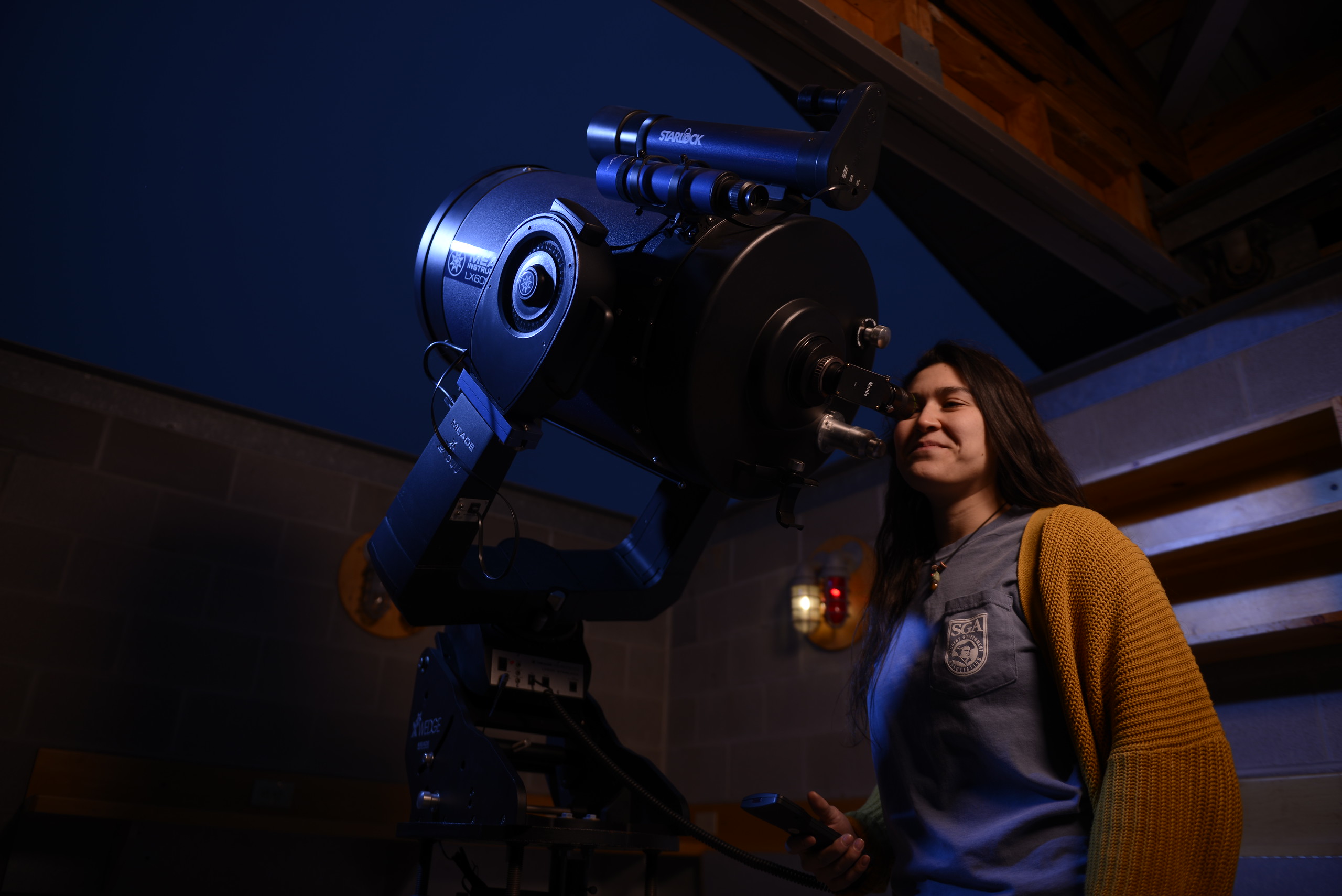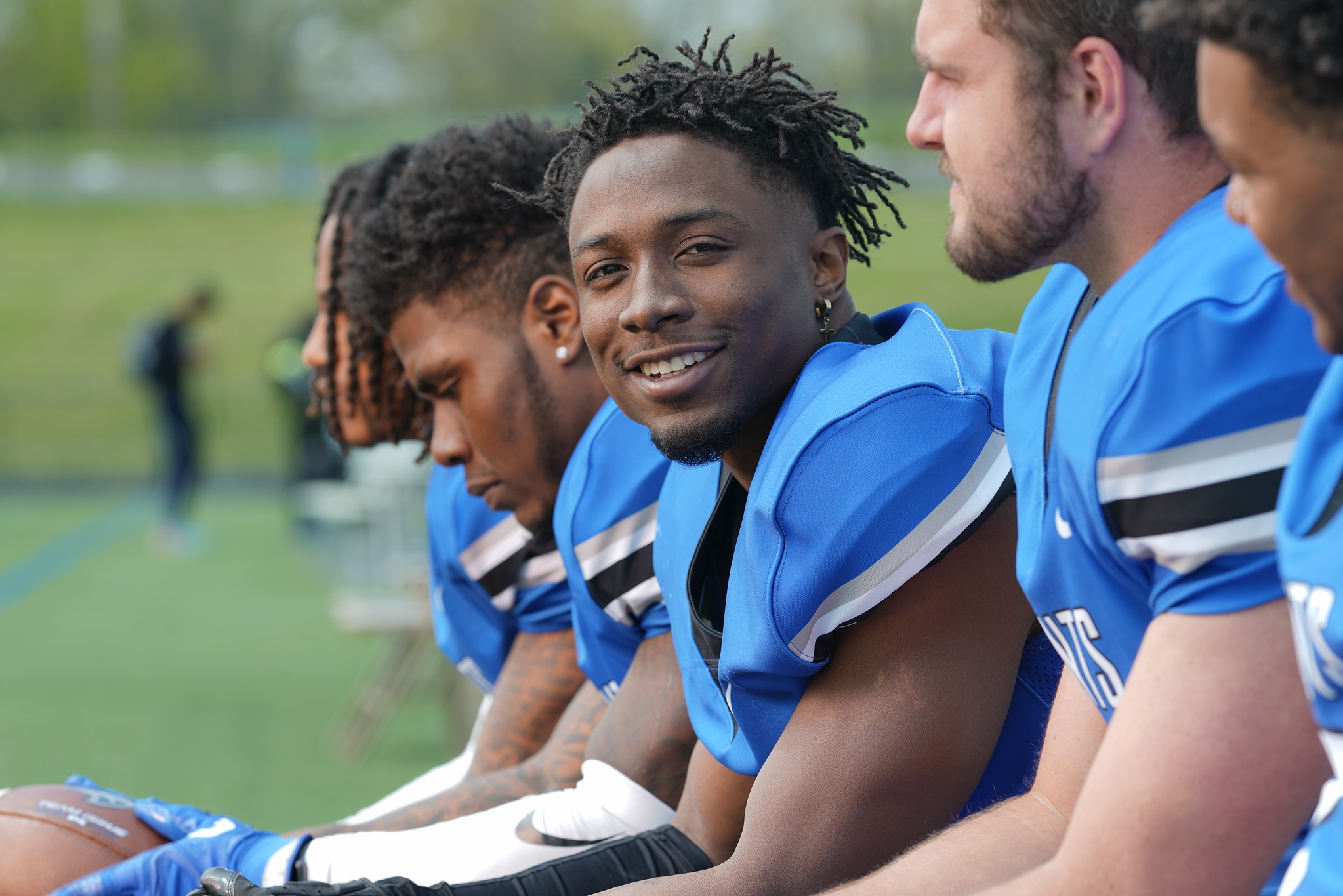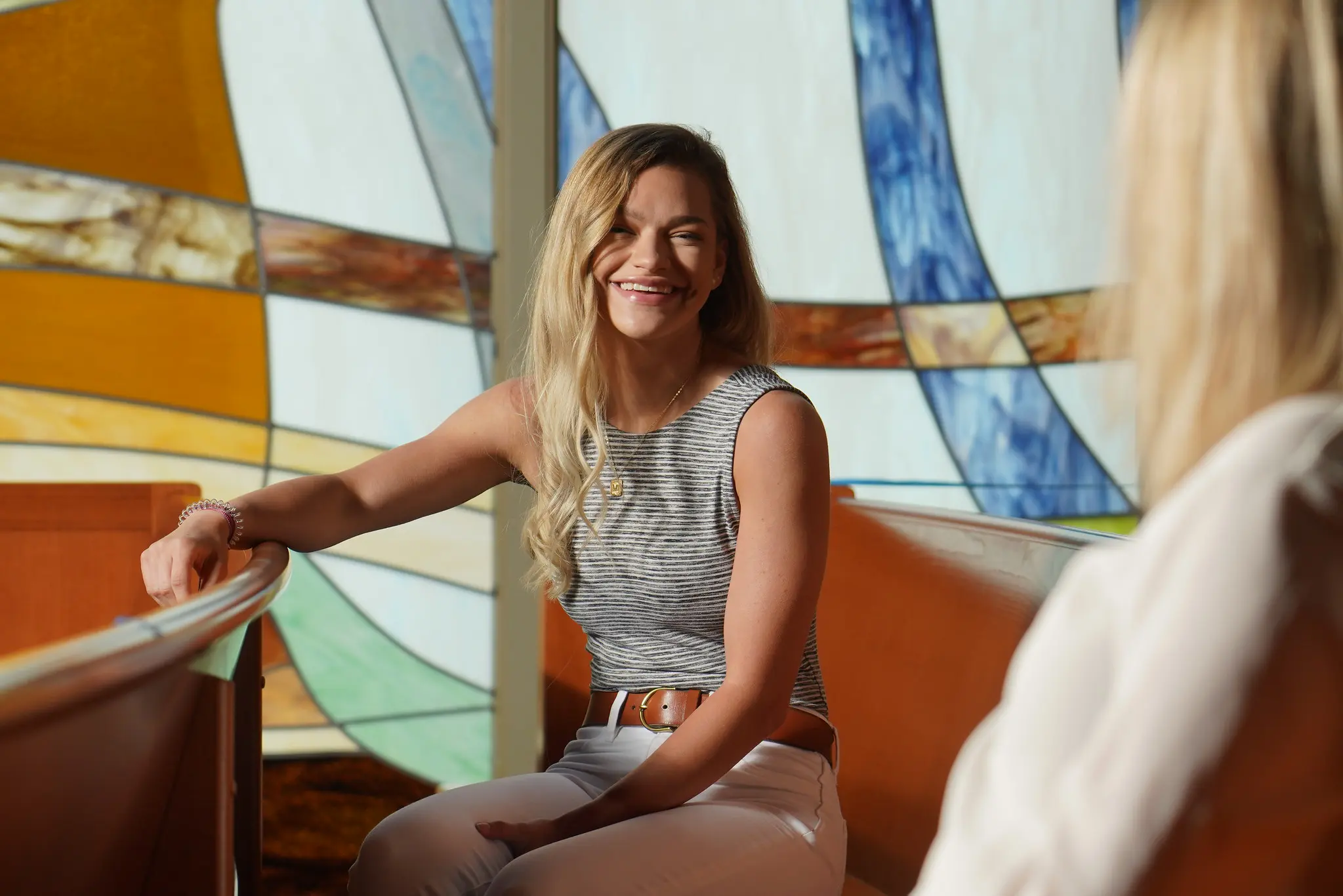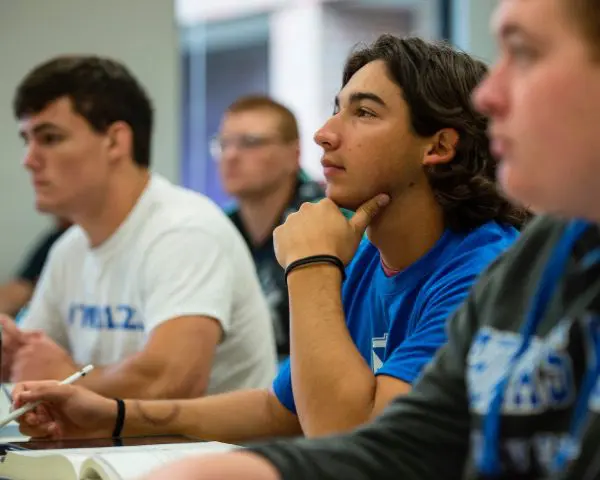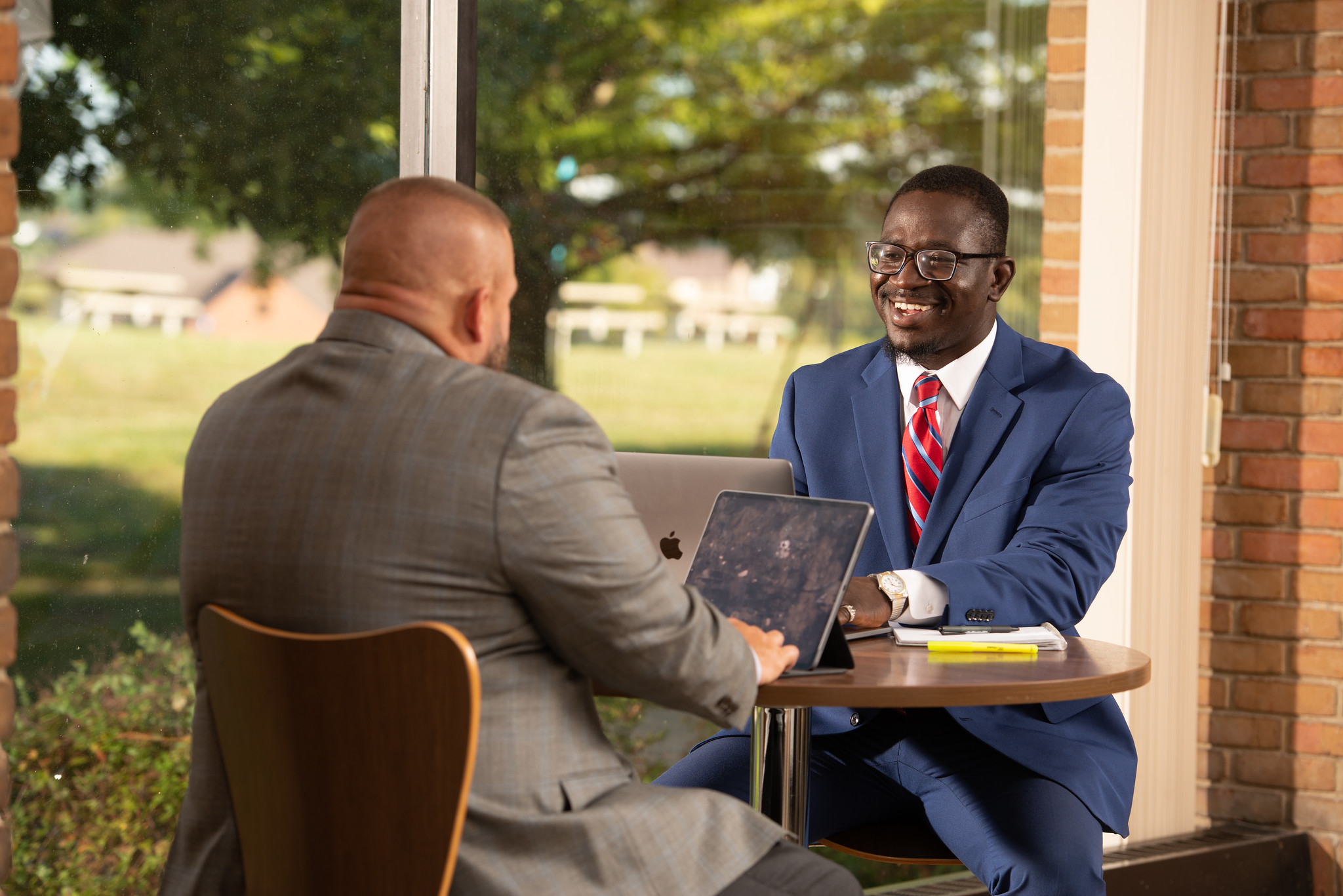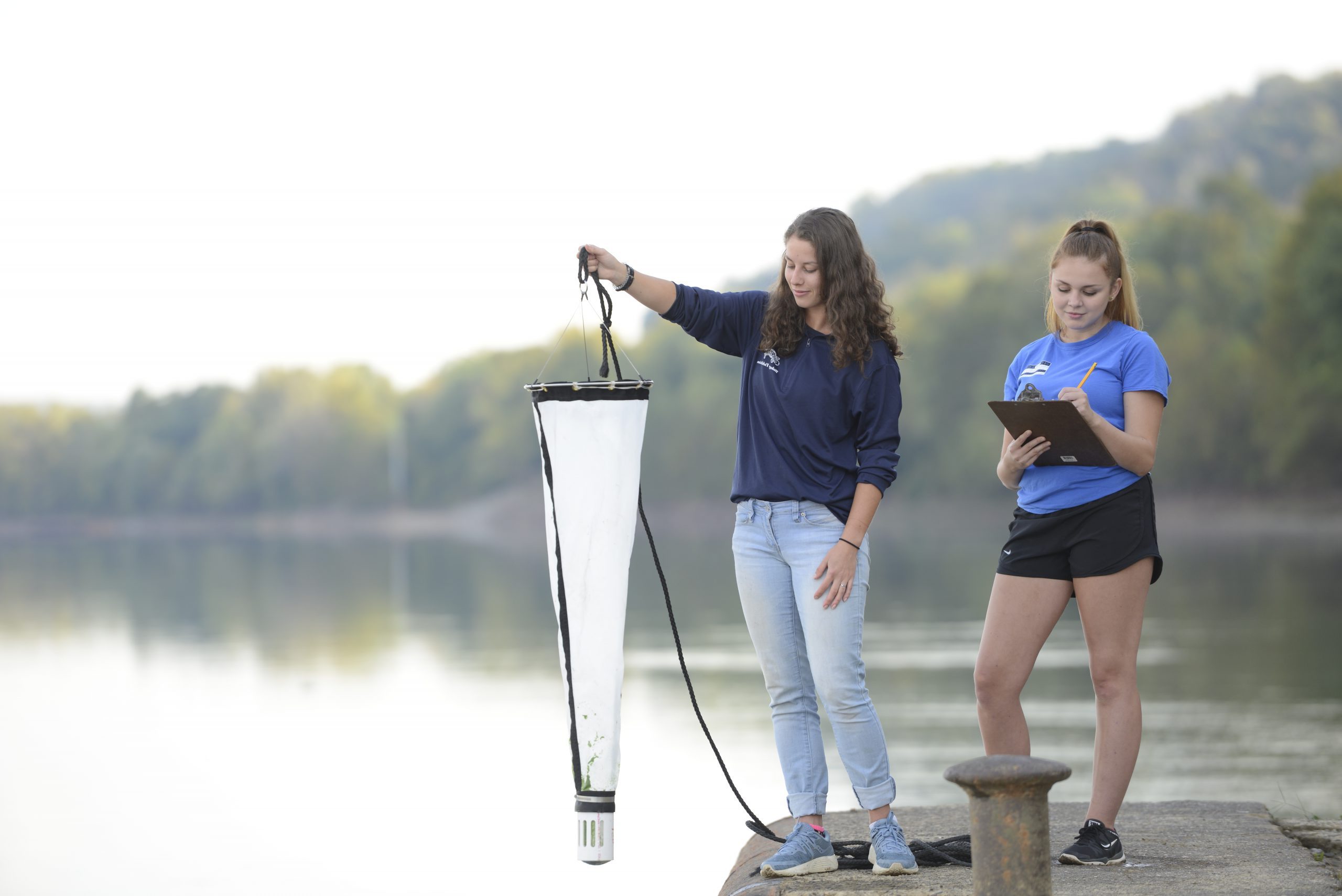 Our faculty and scholars invest significant time getting to know each student—encouraging, challenging, and supporting them to develop their unique skills and talents. As a result, our students launch into life with the problem solving, critical thinking skills, and sense of purpose they need to land meaningful jobs and lead thriving lives.
ROI
Both MSN Money and Georgetown University college reports recently ranked Thomas More as a top school in Kentucky for return-on-investment (ROI).
95%
employed
95% of graduates are either employed or enrolled in graduate school within six months of graduation.
100%
financial aid
100% of traditional students receive some form of financial aid.
Our faculty and scholars invest significant time getting to know each student—encouraging, challenging, and supporting them to develop their unique skills and talents. As a result, our students launch into life with the problem solving, critical thinking skills, and sense of purpose they need to land meaningful jobs and lead thriving lives.
Undergraduate Programs
Undergraduate Programs
You need a university that will equip you for your whole life. Thomas More University prepares students from all walks of life for all kinds of lives, whether they are in pursuit of starting their careers straight out of school, going on to law or medical school, or becoming an entrepreneur.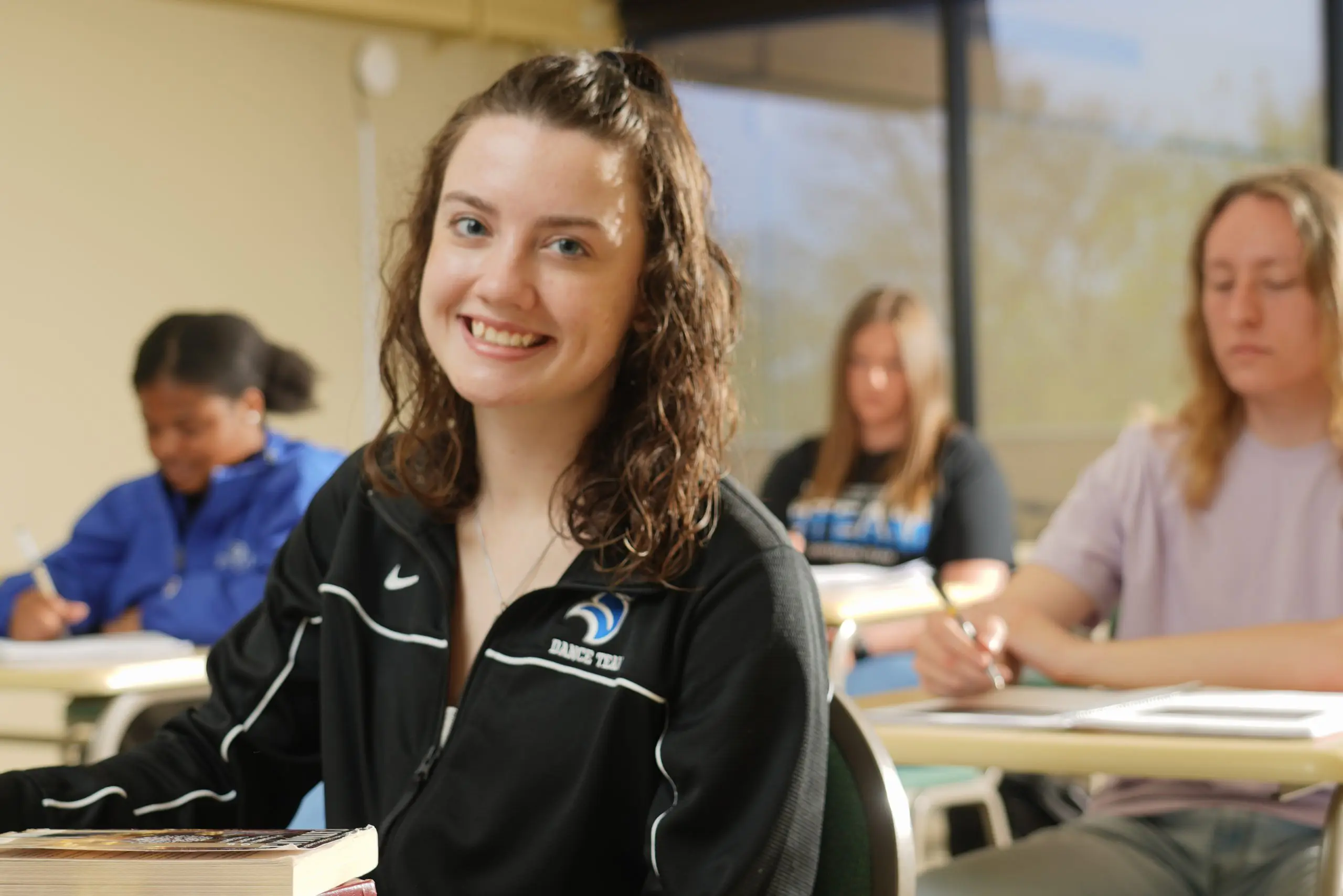 Graduate Programs
Graduate Programs
Thomas More offers graduate programs that will help take your expertise to the next level.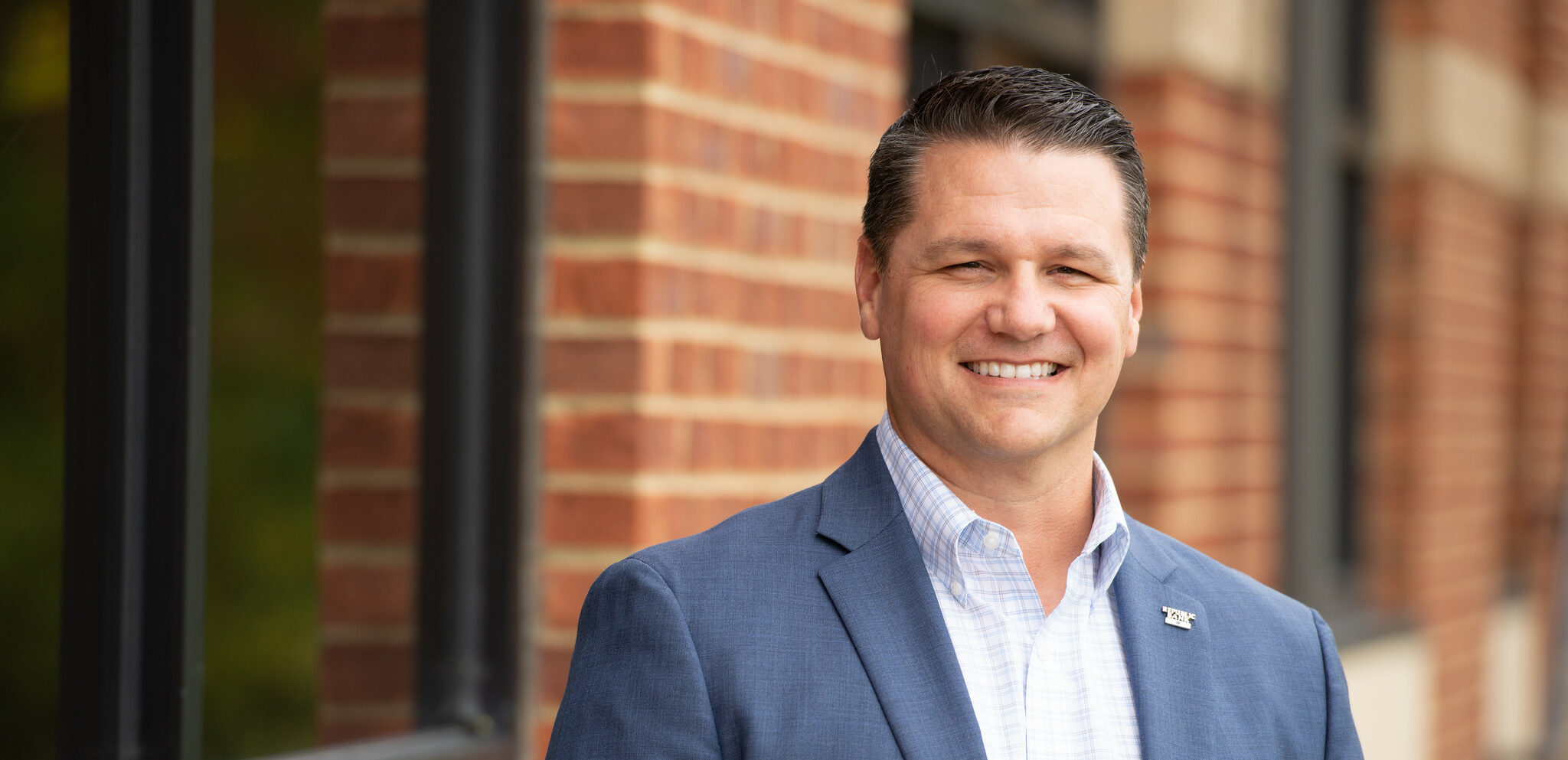 Programs for Working Adults
Programs for Working Adults
Thomas More's programs for working adults are specifically designed to meet the needs of people with busy lives. It's time to begin the best investment of your life at Thomas More.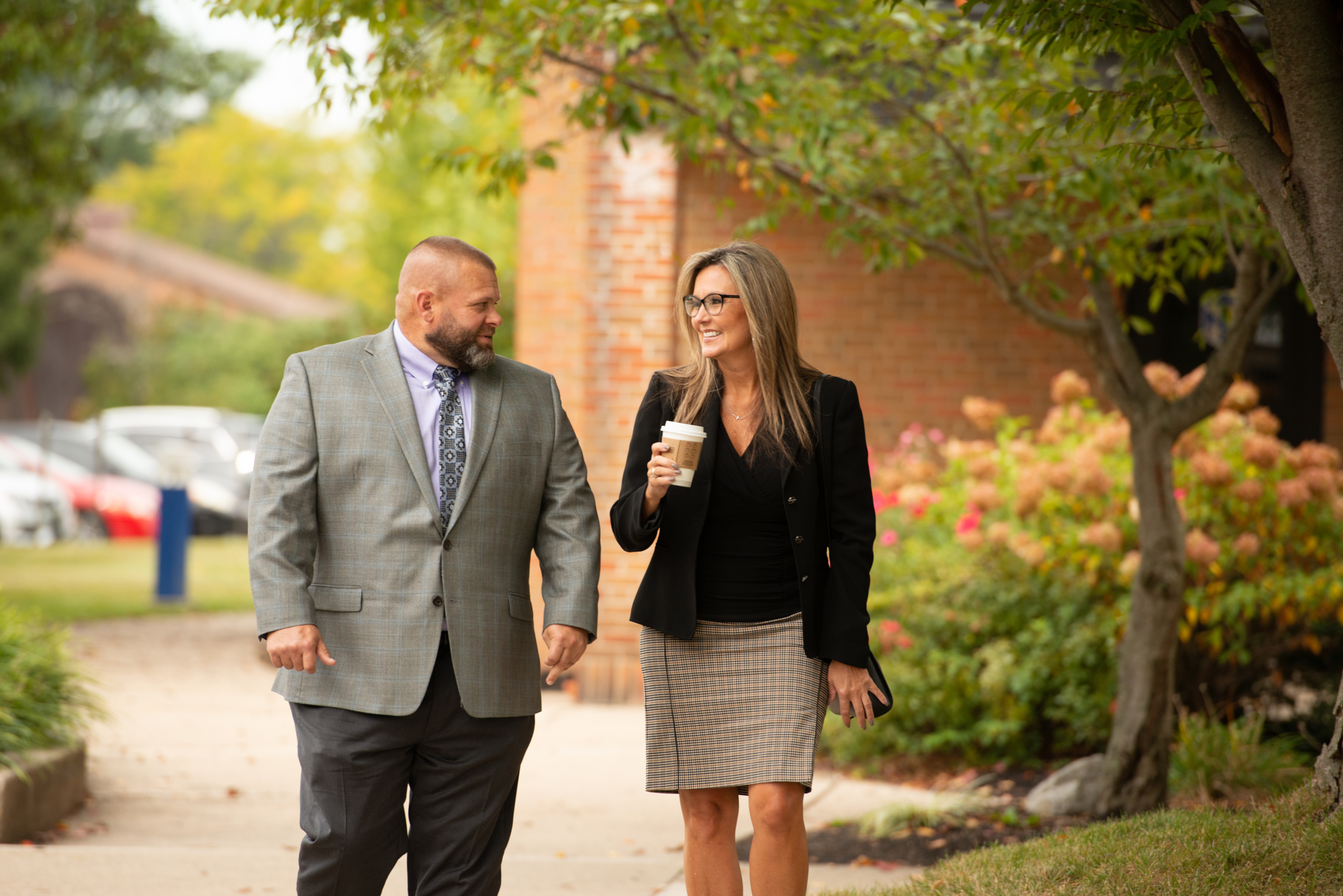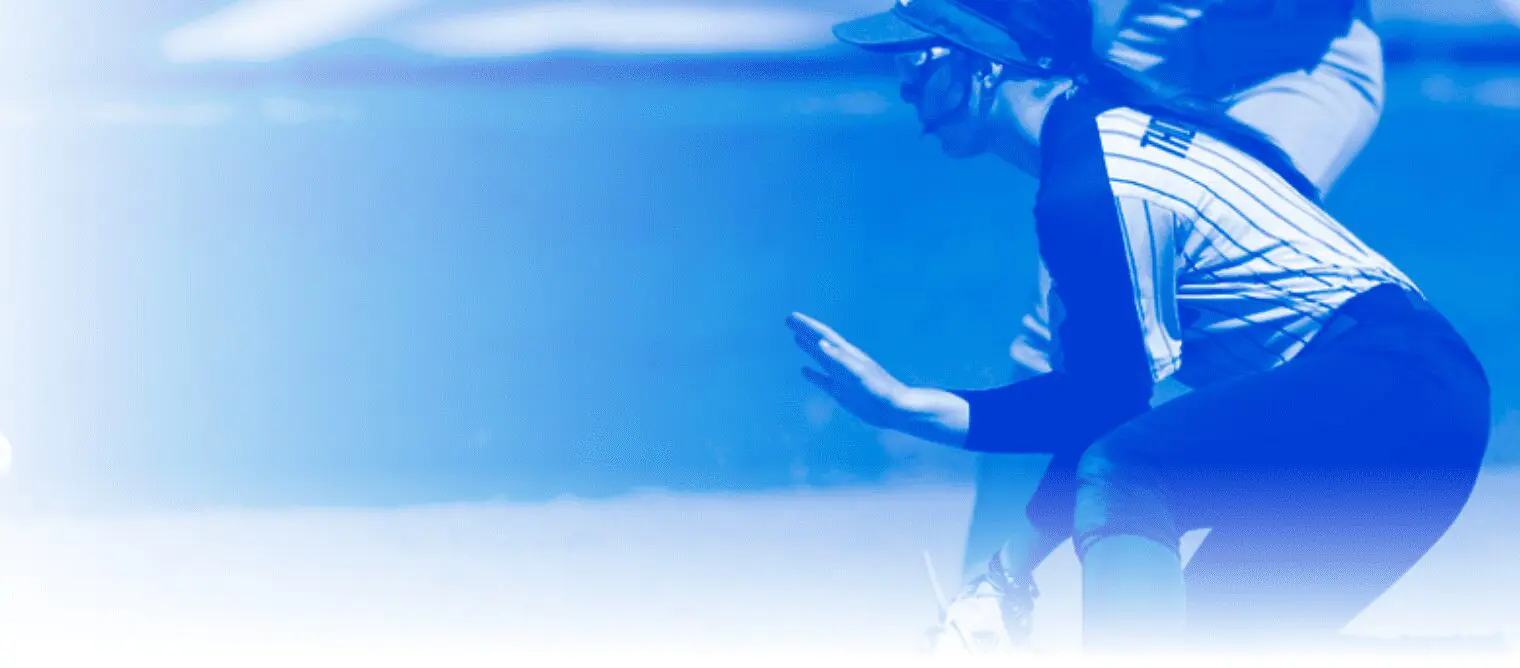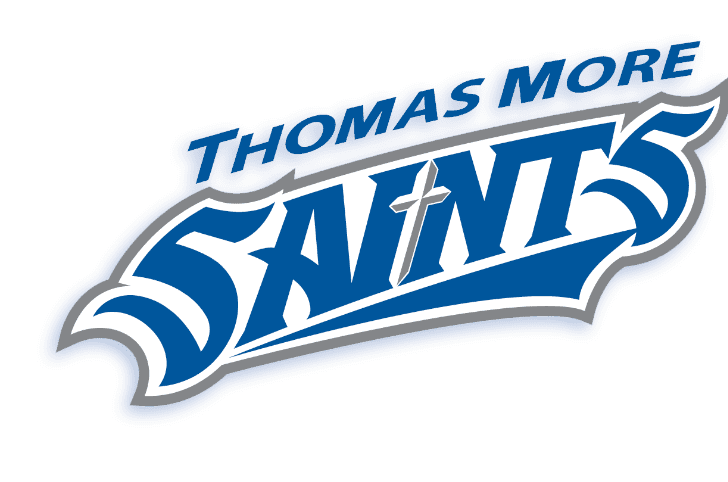 With 28 sports teams, there's no shortage of school spirit at Thomas More. We are proud to be a part of the NAIA.
Go Saints!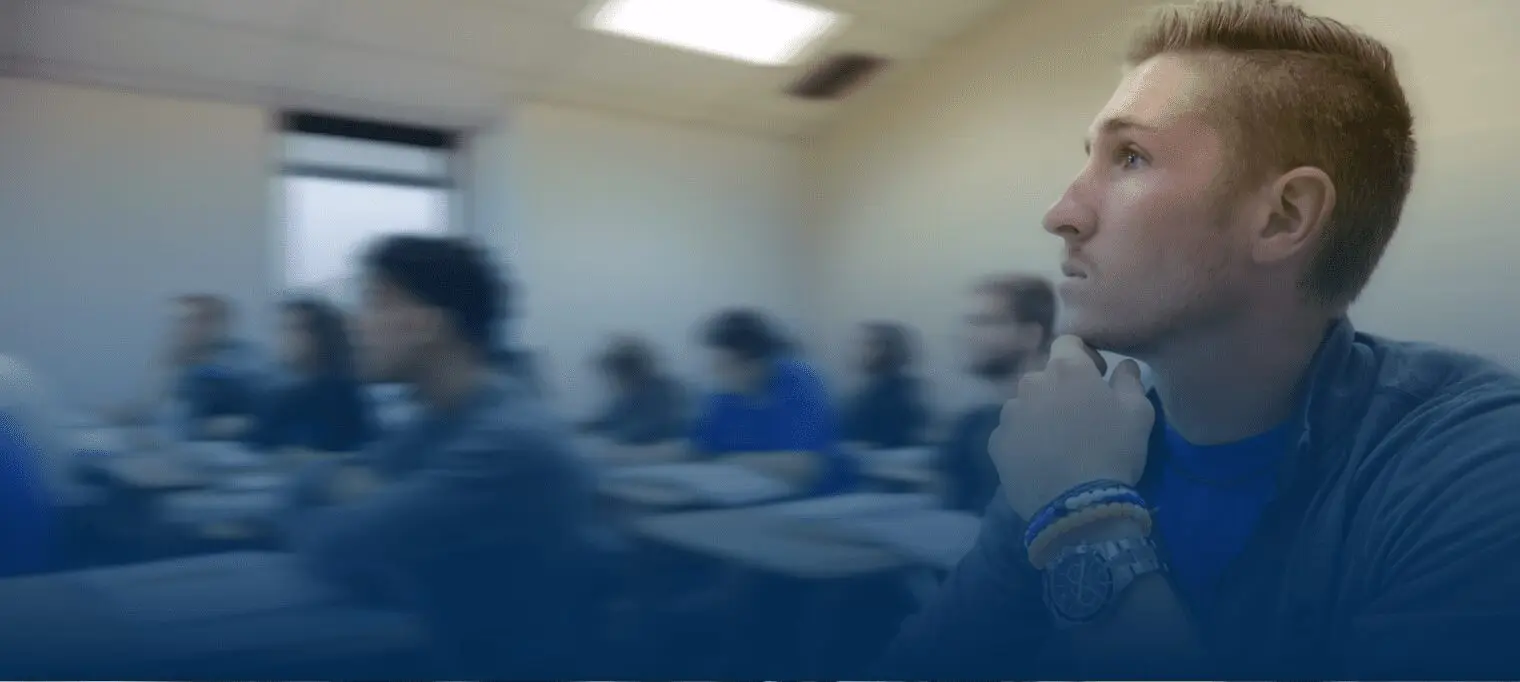 Come & See
why students say it feels different here.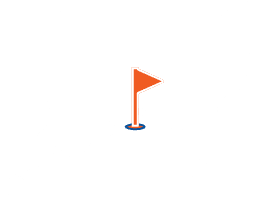 Most students who visit choose Thomas More. Being on campus sparks confidence they're making the right choice.
News & Events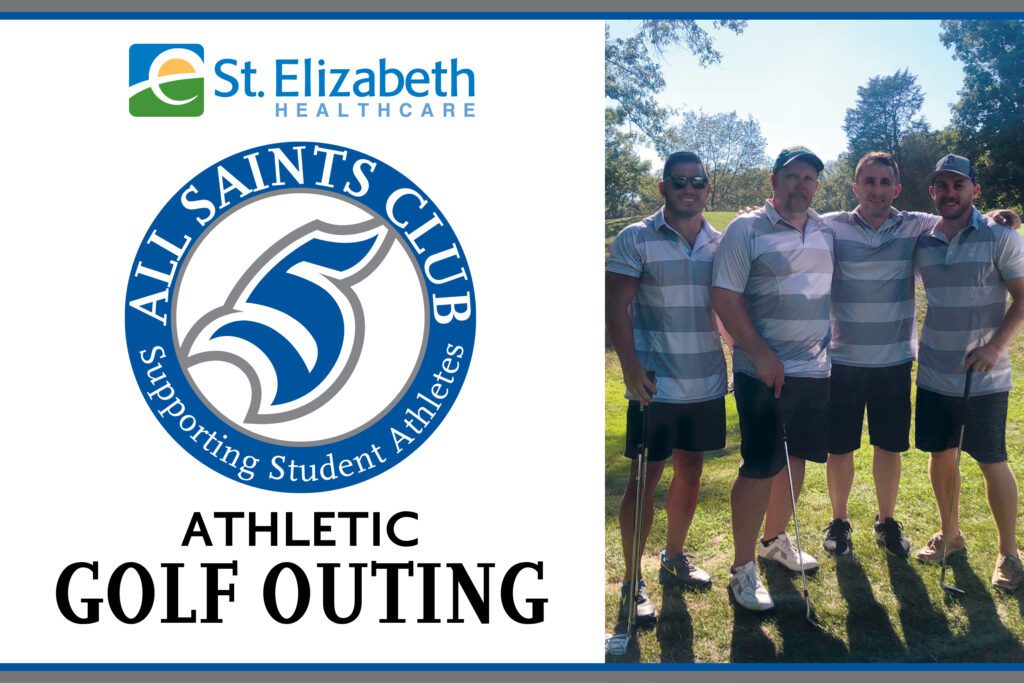 St. Elizabeth Healthcare All Saints Club Golf Outing | July 29
Support Thomas More athletics by playin gin this scramble format outing on the AJ Jolly Golf Course. RSVP by July 1.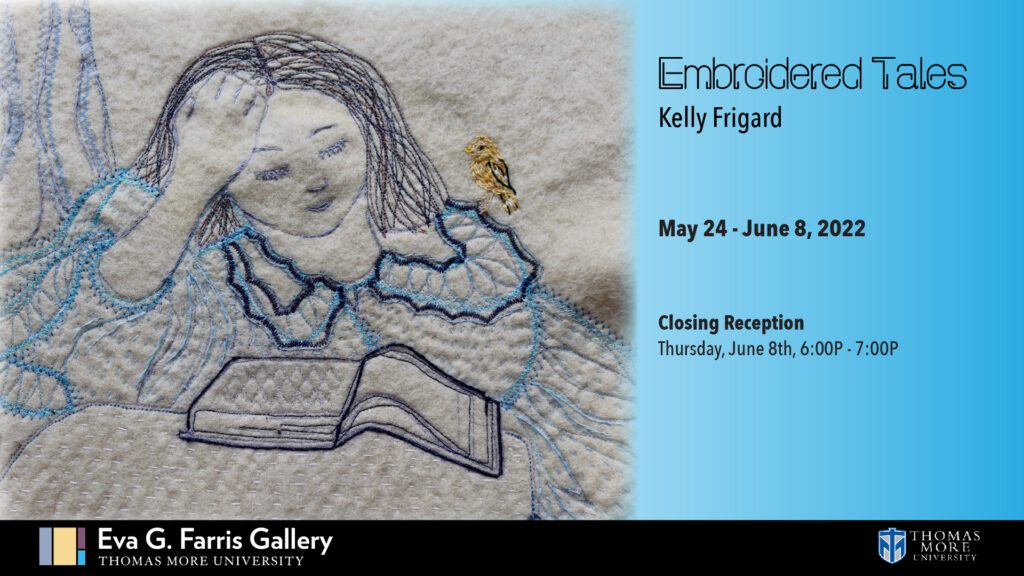 Embroidered Tales by Kelly Frigard | May 24
The Eva G. Farris Gallery presents Embroidered Tails by Kelly Frigard from May 24 – June 8. Click here for additional information on the artist and show.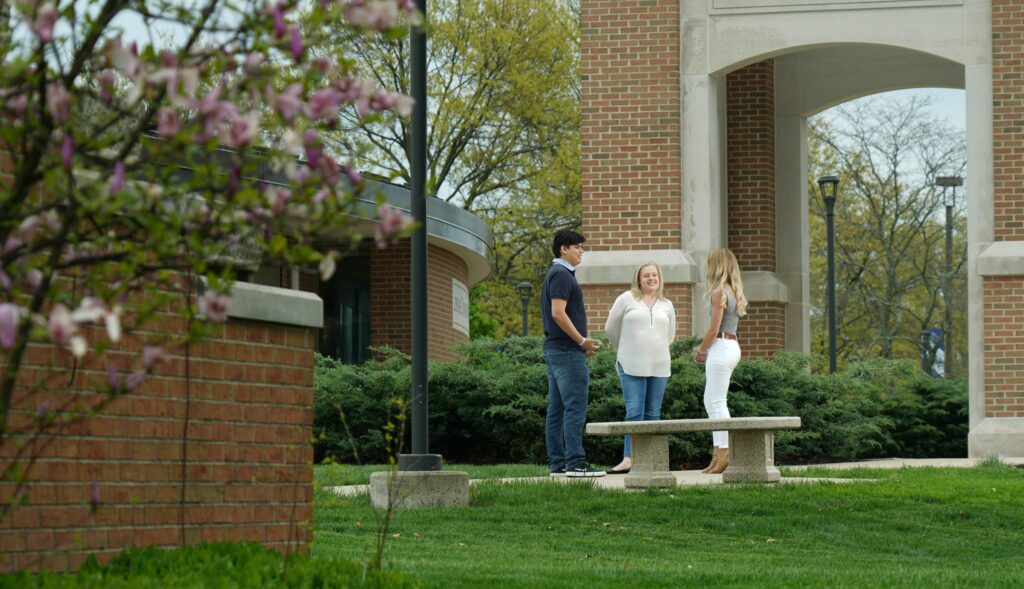 Prospective Students: Join us for Preview Day!
Upcoming information sessions for high school juniors/seniors, transfer students, and home-schooled students interested in dual-credit.