The Education Center & Lodge
at the Biology Field Station
The Education Center & Lodge is a state-of-the-art, multipurpose facility that is an ideal location for overnight activities, workshops, corporate retreats, and social events. Completed in 2012, the Lodge captures the look and feel of the original cottages while providing modern amenities and a variety of environmental features. The building received L.E.E.D. certification by the U.S. Department of Energy as an environmental-friendly, green building.
---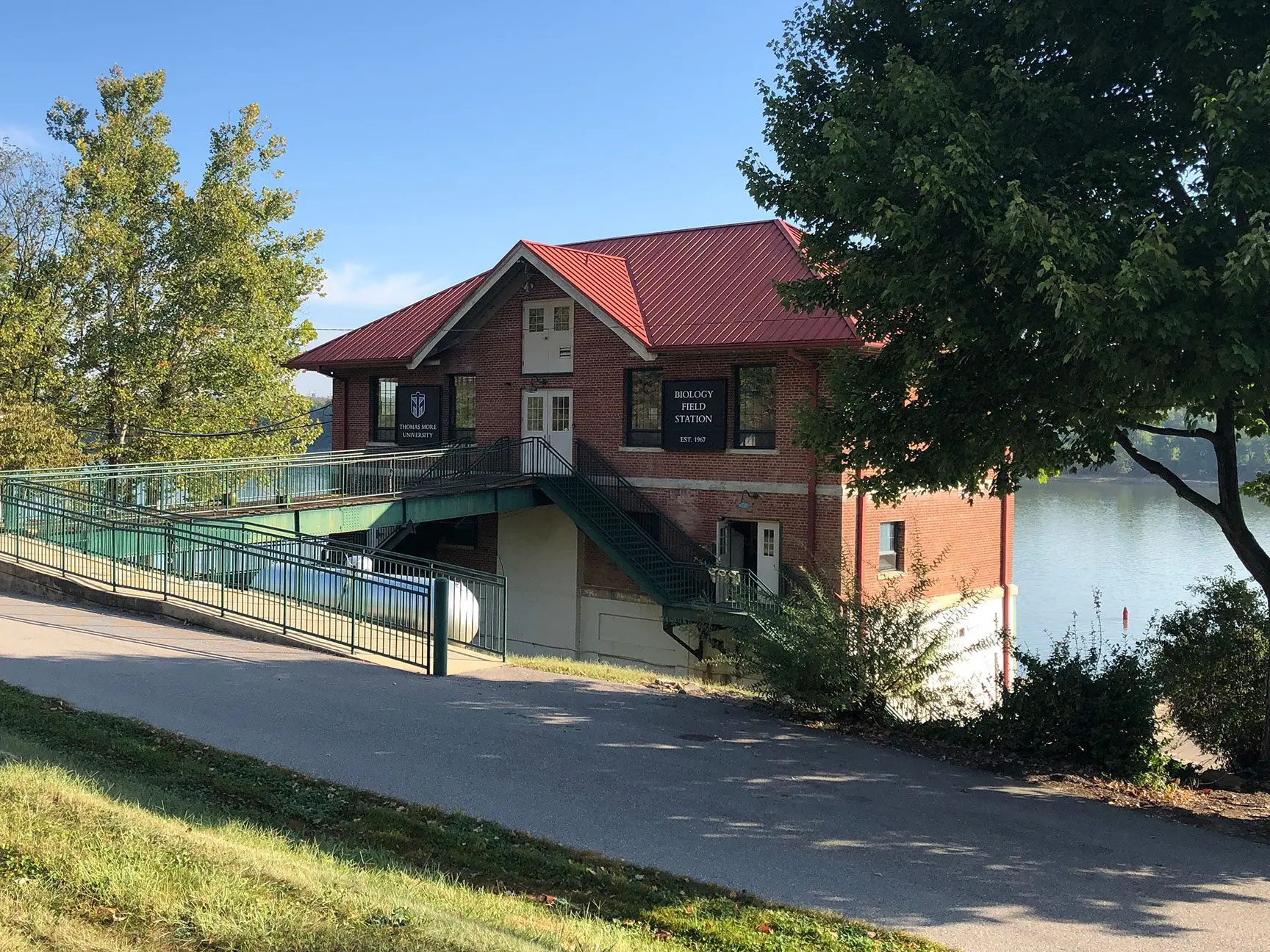 Amenities include
Meeting space, complete with a smart classroom
Living areas
Full kitchen
4 restrooms
12 dorm rooms
A spacious front porch that overlooks the Ohio River and other outdoor social areas.
Use of the Lodge
Outside groups of all kinds are welcome to rent the Lodge for their use. In the past, businesses, churches, schools, non-profit organizations, governmental agencies, and private families have utilized the facility for a wide variety of events.
The cost to rent the Lodge is nominal.
Daily Rental: $200
Overnight Stay: $25/night/person
Reservations
To make a reservation for use of the field station and its facilities:
Please contact the Station Manager Molly Williams at williamsm@thomasmore.edu
Where is the Lodge located?
The Lodge is located at the Biology Field Station is on the banks of the Ohio River (RM 451) in Campbell County, approximately 30 minutes east of the main Thomas More University campus and downtown Cincinnati, OH.
The street address is 8330 Mary Ingles Highway, California, KY 41007.
For further information, please contact the Station Manager Molly Williams at williamsm@thomasmore.edu