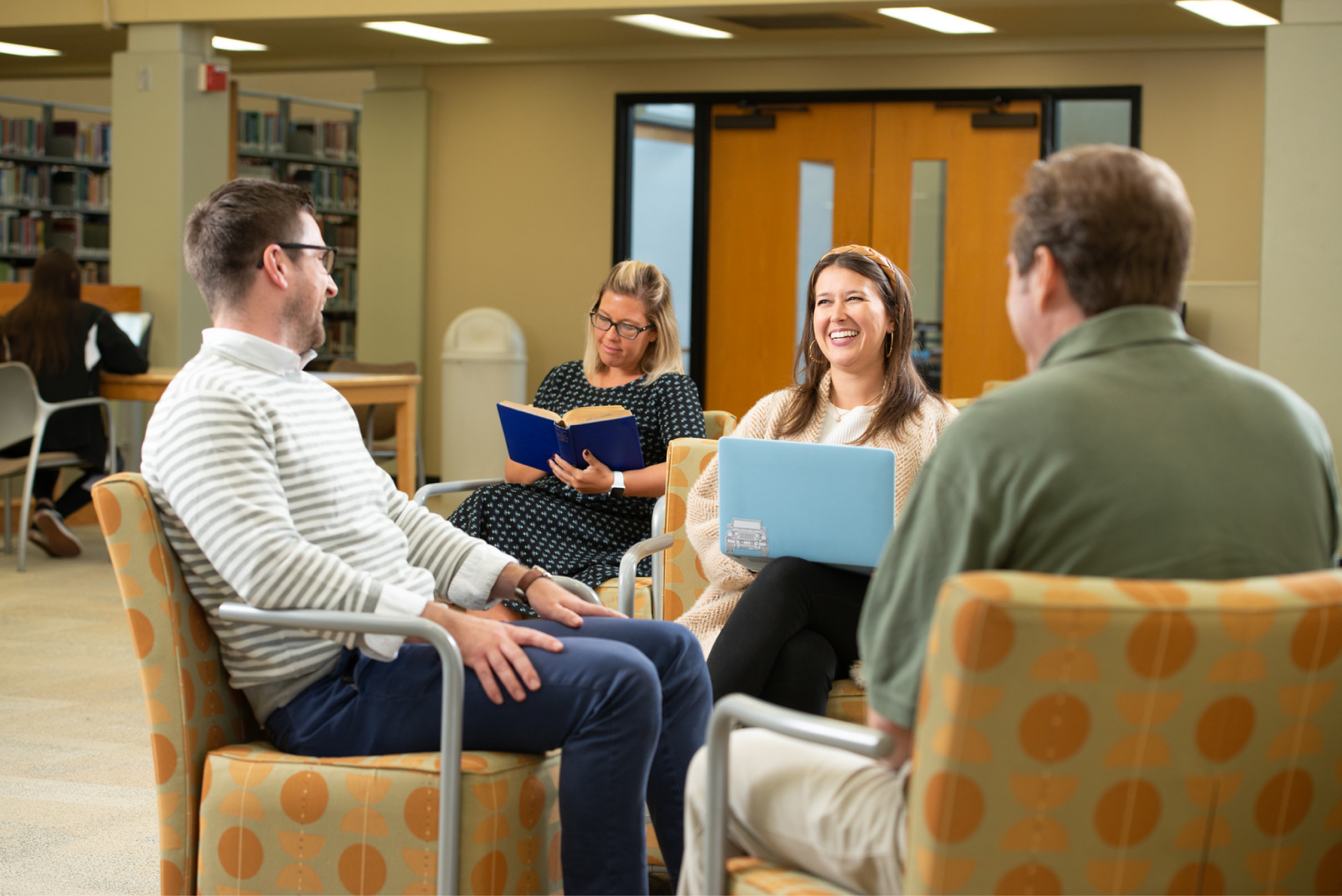 All students at Thomas More University are immediately assigned to a faculty member for academic advising. Students are encouraged to maintain close contact with their advisors, who will assist them throughout their college years.
Advising is broken into two sections. First-year students attending a First Year Experience (FYE) class will have their instructor as their advisor until they declare a major, which is done during the last part of the first semester. After the major is declared, students will be assigned an advisor in their major department. Students who do not have to take FYE and transfer students are assigned directly to a faculty advisor in their chosen major.
Adult students who attend primarily evening courses are initially advised through the Center for Adult and Professional Education. Thereafter, a faculty member in their chosen major will advise them. Students who have not declared a major are advised by Kelsey Wicher, academic advisor in the Center for Adult and Professional Education.
For more information about advising, please contact the Registrar's Office at 859-344-3380.