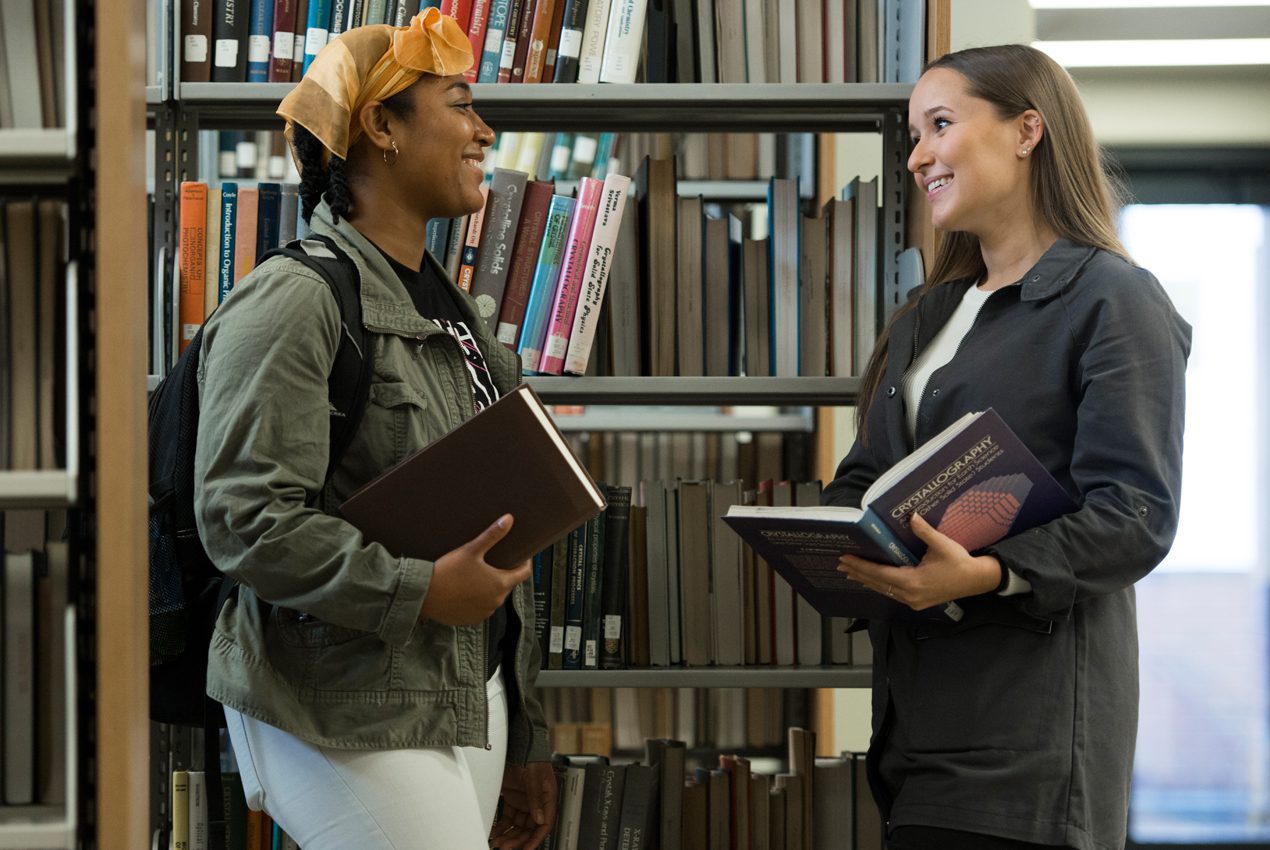 Thomas More University aspires to be a community that welcomes, celebrates, and promotes respect for all. Driven by the University's mission, we challenge every member of our community to understand and act in ways that demonstrate their responsibility to others.
Thomas More University's understanding of diversity and its value is closely tied to the Catholic Intellectual Tradition. One of the foundational principles of Catholic Social Teaching is that every person is worthy of respect by virtue of being a human being. Catholic Social Teaching also includes the principles of human equality, solidarity, participation, common good, and protection of the vulnerable. These principles are reflected in the Saints Community Standards, which ask all to value individual worth and to act with responsibility, self-control, and personal integrity. These foundational values call us to aspire continuously to a higher standard to ensure that, as a community, we respect the inherent dignity of all people.
As a Catholic university committed to the search for truth and to exploring the relationship between faith and reason, we require a safe and encouraging environment where we all can participate by asking deep, probing questions about our place in the world and our unity with others. Promoting the common good and well-being of all members of our community remains essential to the workings of the University. Moreover, we strive to prepare our students and graduates to engage in a world where both differences and commonalities can be understood, appreciated, and celebrated.
Consequently, Thomas More University is committed to providing an environment in which all individuals are safe from discrimination. The University adheres to all federal and state civil rights laws banning discrimination in institutions of higher education. Our commitment values diversity of the individual and harmony, while banning intolerance and hatred in any form.
To these ends, Thomas More University strives to:
Create a campus community that is diverse and welcoming to all individuals.
Educate our students through an intellectual exchange that requires the presence and voices of diverse faculty, scholars, and students.
Develop curricular and co-curricular programs with a wide range of cultural and intellectual activities that prepare our students and graduates to engage in the diversity of the local, regional, national, and international community.
Provide resources for projects and initiatives to support faculty, administration, staff, students, and alumni that further our institutional commitment to diversity.
Encourage intentional interactions among members of our community that are aligned with the Catholic Intellectual Tradition and Catholic Social Teaching.
Hold all community members responsible for respecting the dignity of others by upholding our Saints Community Standards that value individual worth, responsibility, self-control, and personal integrity.
Ensure a hospitable environment in which all individuals are safe from discrimination, intolerance, and hatred.