Academic Support Services
Contact Us
---
Heather Abbott
Assistant Director The Anthony R. and Geraldine Zembrodt Institute for Academic Excellence

Benedictine Library
333 Thomas More Parkway, Crestview Hills, KY 41017
Phone: (859) 344-3507
abbotth@thomasmore.edu
The primary function of The Dr. Anthony R. and Geraldine Zembrodt Institute for Academic Excellence (IAE) is to provide assistance to students in their pursuit of academic success. The office oversees four primary tasks:
Individual peer tutoring
Walk-in/Group tutoring
Academic Coaching
Study Tables
The IAE also promotes and oversees several academic societies designed to inspire and enhance students' return on investment in the areas of Character, Community, Career, and Classroom.
The 4C Scholar Society
Cleves Scholars
Alpha Lambda Delta
The IAE provides peer tutoring to all students. Set up as both a walk-in/group study service and an individualized process, the tutor/student relationship is designed to improve academic success by utilizing success-oriented strategies in an atmosphere conducive to the promotion of educational success. Students can request a tutor using our online form, or walk-in to open group sessions according to our walk-in tutoring and study table schedules.
Academic coaching delivers individualized sessions that cover basic academic skills to benefit any student. The coaching sessions cover topics relating to time management, study skills, learning styles, note taking, and stress management. The one-hour sessions cover ideas and techniques that can be implemented on an individual basis in an attempt to assist the student and their unique on-campus experience.
Study tables take place in the Benedictine Library and offer an opportunity for all Thomas More students to work together on class projects, meet as study groups, work on class assignments, or meet with a tutor. Study Tables generally take place three days a week in both the afternoons and evenings, ensuring a flexible schedule for any student to attend.
The 4C Scholar Society is designed to inspire strong values and character in students and their peers, help launch innovations that will enhance their out-of-classroom experiences, and help build a better future. Following nomination, students in their junior or senior year who successfully complete the application and requirements for society membership, will take part in spring Society activities and will receive a 4C Scholar designation at graduation.
Named for former Thomas More president and Philosophy Department Chair, Monsignor William Cleves, The Cleves Scholars Program is a two-year student experience designed as a Launchpad to Success and focuses on the themes of transforming ideas to action and networking for career and social good. Students take specially designed courses for Cleves Scholars, engage in co-curricular activities, and provide service to the Thomas More and Northern Kentucky communities.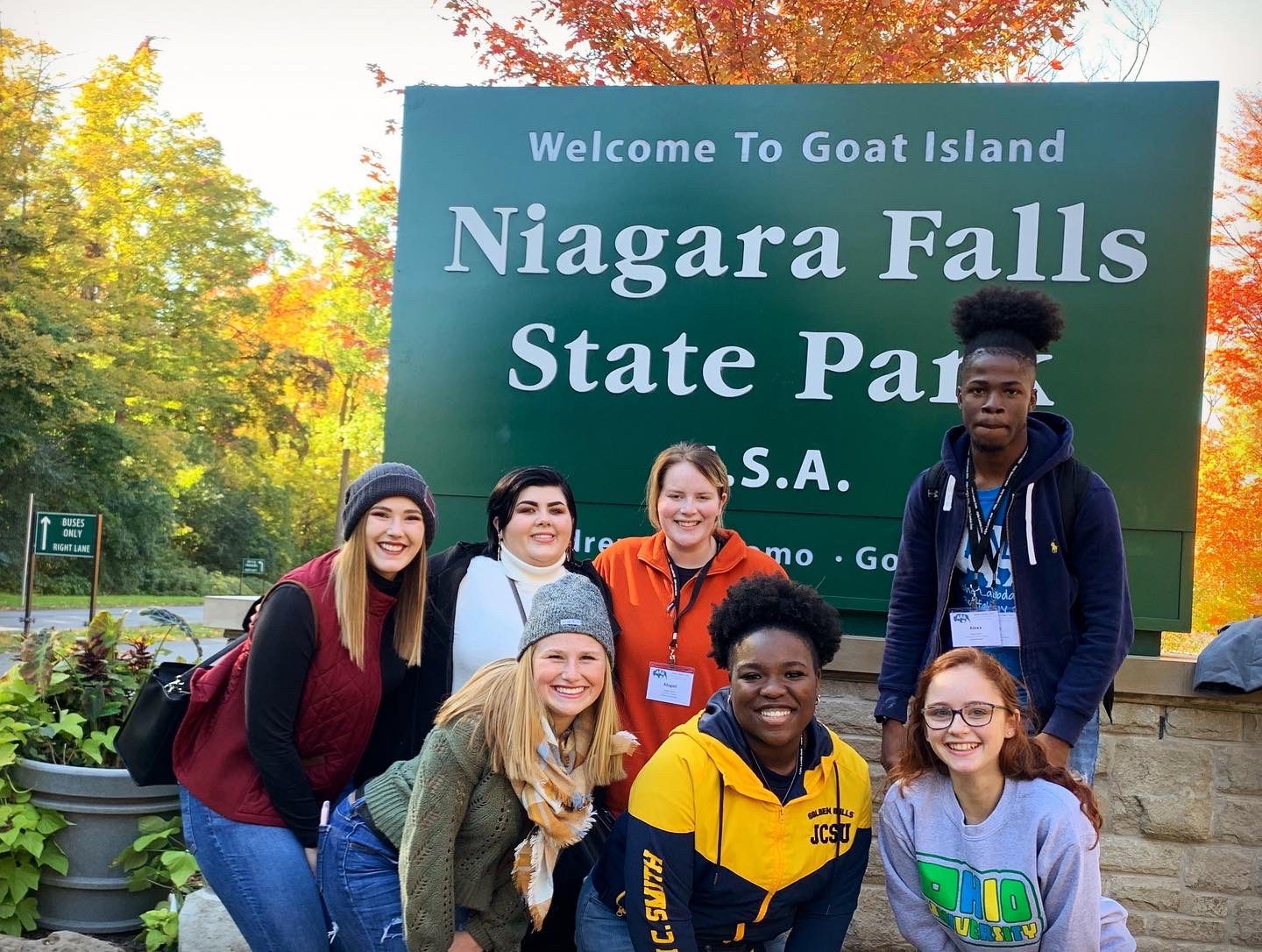 Alpha Lambda Delta (ALD)
Alpha Lambda Delta (ALD) is the local chapter of the national Alpha Lambda Delta First-Year Honor Society. This society recognizes and promotes academic excellence among first-year students. This group of students hosts a Faculty Speaker Series during the fall semester and provides service to the community.