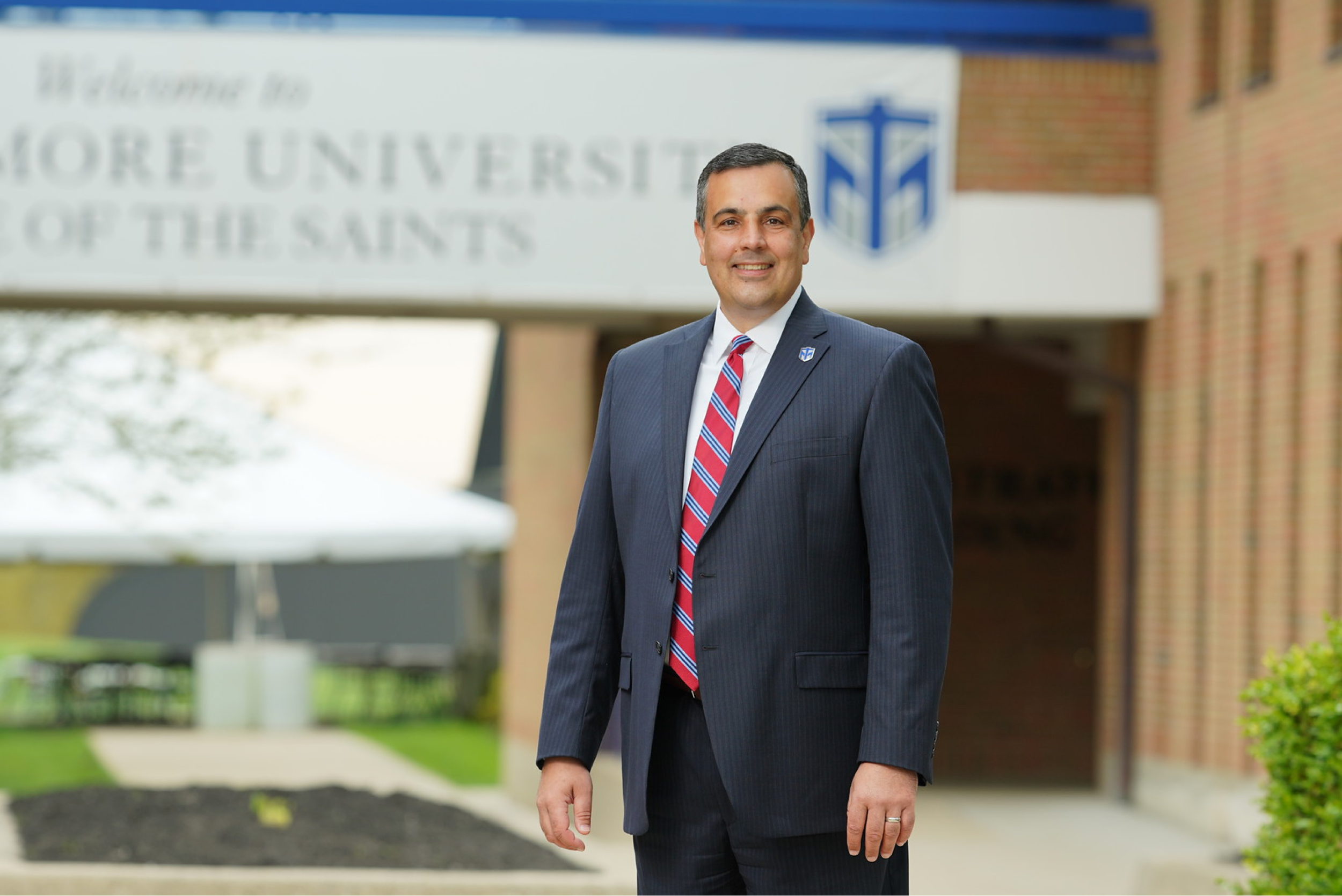 Leadership & Governance
President's Message
For over 100 years, Thomas More University has been offering a mission-driven, Catholic, and values-based education. Since our founding as Villa Madonna College in Covington in 1921, this institution has remained a beacon for Northern Kentucky and the Greater Cincinnati region as it has been innovative and agile over time. This is the reason we are ranked no. 1 for return on investment for private schools in Kentucky, according to a recent study by MSN Money.
Our students come here looking for more. And that's exactly what we offer. With a commitment to inclusivity, personalized academic experiences, and student success, the transformative power of a Thomas More education is exciting and relevant. Our graduates are prepared and ready to engage in their chosen professions, graduate school, and life.
Our momentum is strong. Last fall, we celebrated our centennial anniversary – that's 100 years of the institution providing a values-based education rooted in the Catholic Intellectual Tradition. These milestones give us great excitement to recognize our past, but more importantly, it gives us an opportunity to forge our future and destiny as the premier regional Catholic university. Our students and alumni are at the center of this success.
As you explore Thomas More University, I hope you will choose to connect with a member of our Admissions team, schedule a campus visit, delve into our countless academic and athletic offerings, and read some of the compelling stories about our students, alumni, faculty, and staff on our online Moreover.
I look forward to seeing you on campus!
May God bless you and may God bless Thomas More University.
Dr. Joseph L. Chillo
President
As Thomas More University fulfills its stated mission, we envision our school clearly known for its commitment to academic excellence in the liberal arts and in career preparation. To achieve our mission, we resolve to maintain a student/faculty ratio that permits small classes, individual attention, and close faculty relationships.
As a necessary foundation, we will develop an endowment sufficient to support high quality academic and extracurricular programs while we minimize tuition increases.
In response to the spirit of our University community, we will provide an atmosphere of openness, honesty, trust, and respect that is ever apparent to ourselves and to visitors alike.
Ultimately, we at Thomas More University have committed ourselves to the integrity, concern for justice, and service to others for which our Spiritual Patron and namesake – Saint Thomas More – is so justly renowned.