Request Info Anchor
Be More.
Master of Arts in Teaching
When people ask, "why become a teacher", you answer because it's one of the best ways to impact the lives of young people. Thomas More University's Master of Arts in Teaching (MAT) is an accelerated graduate program designed for those who have already earned a bachelor's degree and want to start making that difference. This MA in teaching includes initial licensure as well as personalized classroom teaching experience.
CAEP Annual Reporting Measures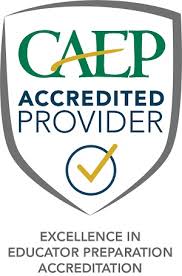 Why earn a Master of Arts in Teaching at Thomas More?
Not all graduate teaching programs are created equal. What sets our MA in teaching apart is our values-based, mission-driven education. You'll grow personally and professionally in a master's program designed for those who want to sharpen their teaching skills and abilities for students from P-12.
MAT degree plus teacher certification: Earn your MA in teaching and your initial certification all at the same time.
Flexibility: Our MA in teaching is offered in 8-week courses, entirely online.
Student support: You'll have support from faculty and staff, including classroom coaching, content and instructional guidance. We'll even be here for you during your first job search and throughout your career.
Certified: This MAT degree embeds Kentucky's teacher certification requirements for new teachers
Expert faculty: You'll be taught by practitioners who are proficient in classroom management, instruction, and assessment.
"Thomas More University really made sense for me not only because of the culture and curriculum, but also for the overall cost."

Rachel Blankenship '22
Why earn a Master of Arts in Teaching at Thomas More?
Is an MA in Teaching Right for Me?
Of course, but don't take our word for it.
The Master of Arts in Teaching program at Thomas More University is a CAEP accredited and KYEPSB approved program
Hear from real graduate students who've been through the MAT in teaching at Thomas More on how they've transformed their careers and answered their calling to teach.