Art at Thomas More University is a multi-disciplinary department that has both breadth and depth.
Our faculty are artists, designers, and historians who encourage experimentation, innovation, and risk-taking through the lens of entrepreneurship. Our students engage in critical thinking, develop technical proficiencies, and explore art-making in all its facets.
We offer a comprehensive, balanced curriculum strongly based in art fundamentals. Students majoring in Art will choose from a Bachelor of Fine Arts or a Bachelor of Arts. Each major will choose an area of emphasis to pursue, either Studio Art or Graphic Design. Majors work with faculty in attaining their individual goals and aspirations leading to a Senior Capstone Exhibition.
We also offer a variety of minors: Art History, Studio Art, Graphic Design, and, our newest, Multimedia Design.
BA in Art
A Bachelor of Arts degree is an option is for students with a strong interest in art and a desire to minor or double-major in another subject area enabling students to tailor their academic career to fit their interests. The arts program was also developed with transfer students in mind, giving students the chance to still graduate within four years.
The program has been develop by expert faculty with a focus on student development from the foundations of art and design to a group senior capstone exhibition. Thomas More's family atmosphere and the emphasis on professional development are perfect for students who want to get a strong degree with many career options.
The program starts with the foundations of any good artist or designer: drawing, 3D design, 2D design, design software training, and art history. Then students choose a concentration in either studio art or graphic design. For studio artist, there are multiple concentrations from drawing, illustration, ceramics, and sculpture.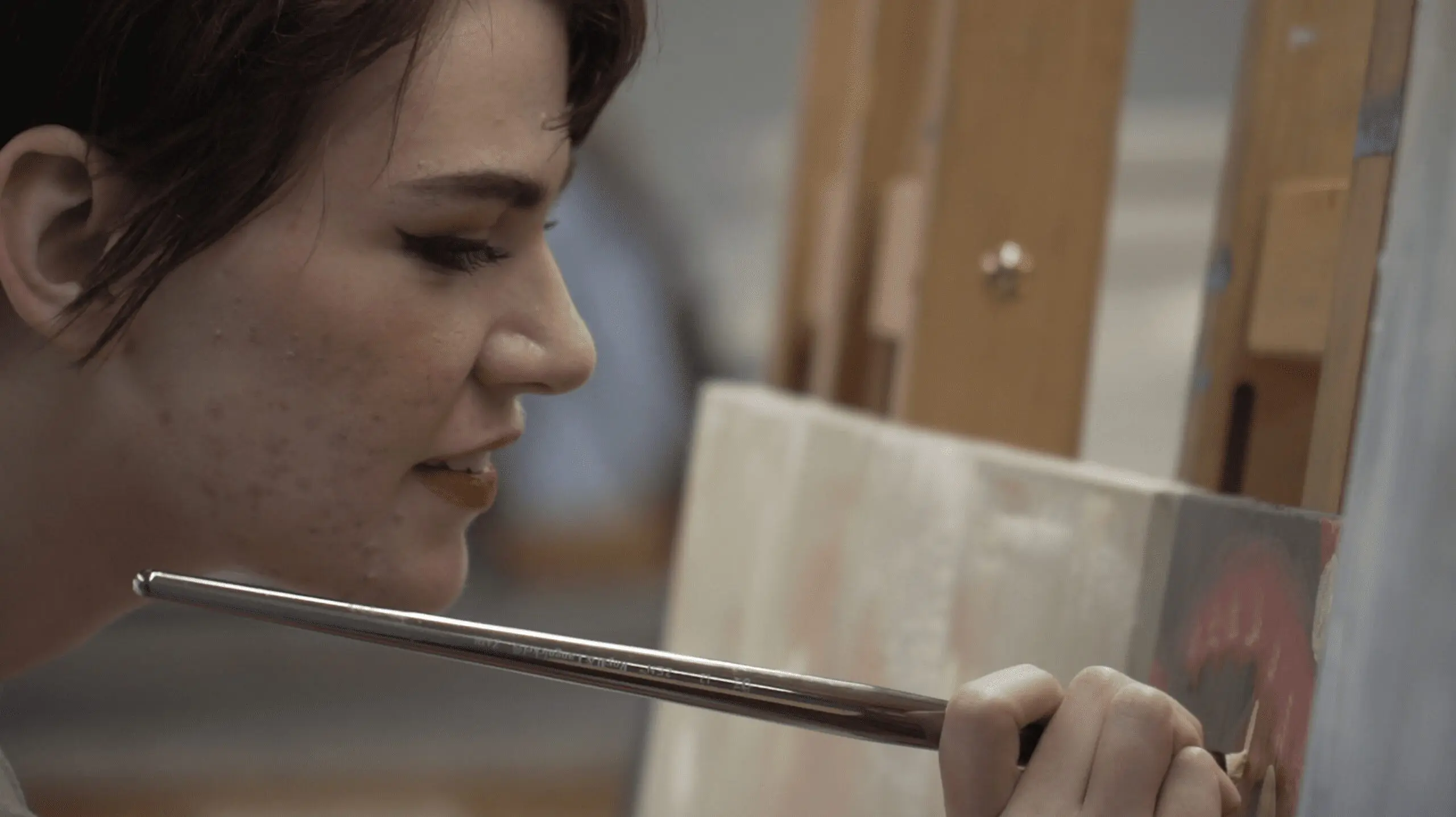 BFA in Art
The fine arts program has been developed by expert faculty with a focus on student development from the foundations of art and design to a professional senior capstone exhibition. The Thomas More University program was created for career preparedness and outstanding creative vision. In particular, the senior capstone highlights the expertise students have gained while attending the university. It also showcases the vision and ambition of the students, and it gives students a professional platform from which to launch their careers.
The bachelor's degree of fine arts is a professional degree that gives students a more focused and intensive study in an area of emphasis. As this implies, there are more courses associated with the degree and those awarded a Bachelor of Fine Arts may enter the workforce as professional artists or go on to advanced degree programs.