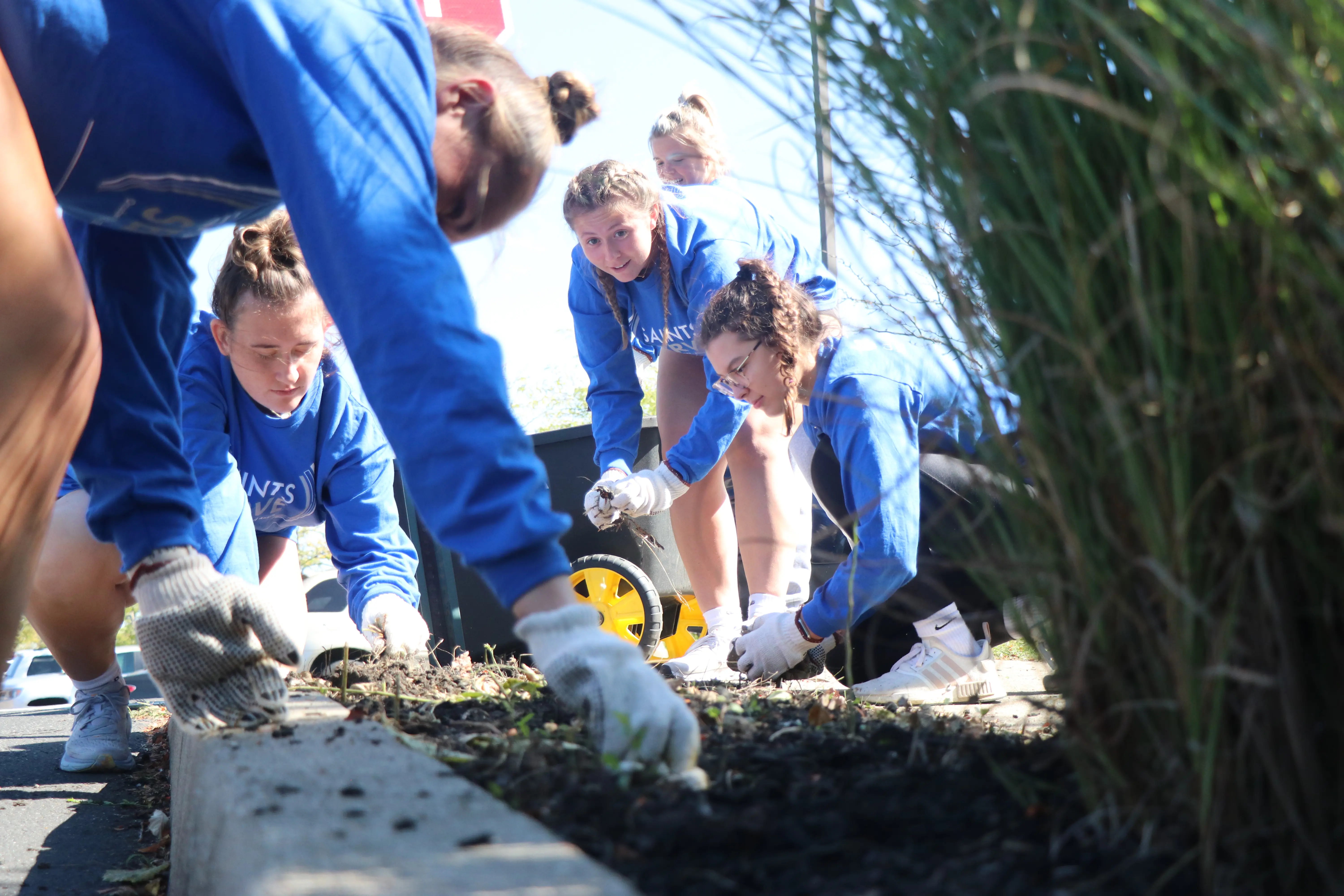 Sister Margaret Stallmeyer Hall
Sister Margaret Stallmeyer Hall is the newest addition to the residence hall system. Opened in Fall 2018, this traditional-style residence hall can house up to 96 students. The first floor is co-ed by wing. On the second floor, both wings are made up of female and on the third floor, both wings are made up of male. A double room will have: 2 beds, 2 desks, 2 chairs, 4 two drawer dressers, and 2 built in closet spaces. The residents of each wing will share multiple semi-private full size (sink, toilet, shower) bathrooms. Residents of each floor will share a full kitchen and a common lounge area. The resident rooms have tile flooring and blinds are provided in each room. Free laundry facilities for residents are on each floor.
For housing or dining questions, please contact the Residence Life Department at 859-344-3544 or by email at housing@thomasmore.edu. Visit in person in the Student Life Hallway of the Thomas More Saints Center.