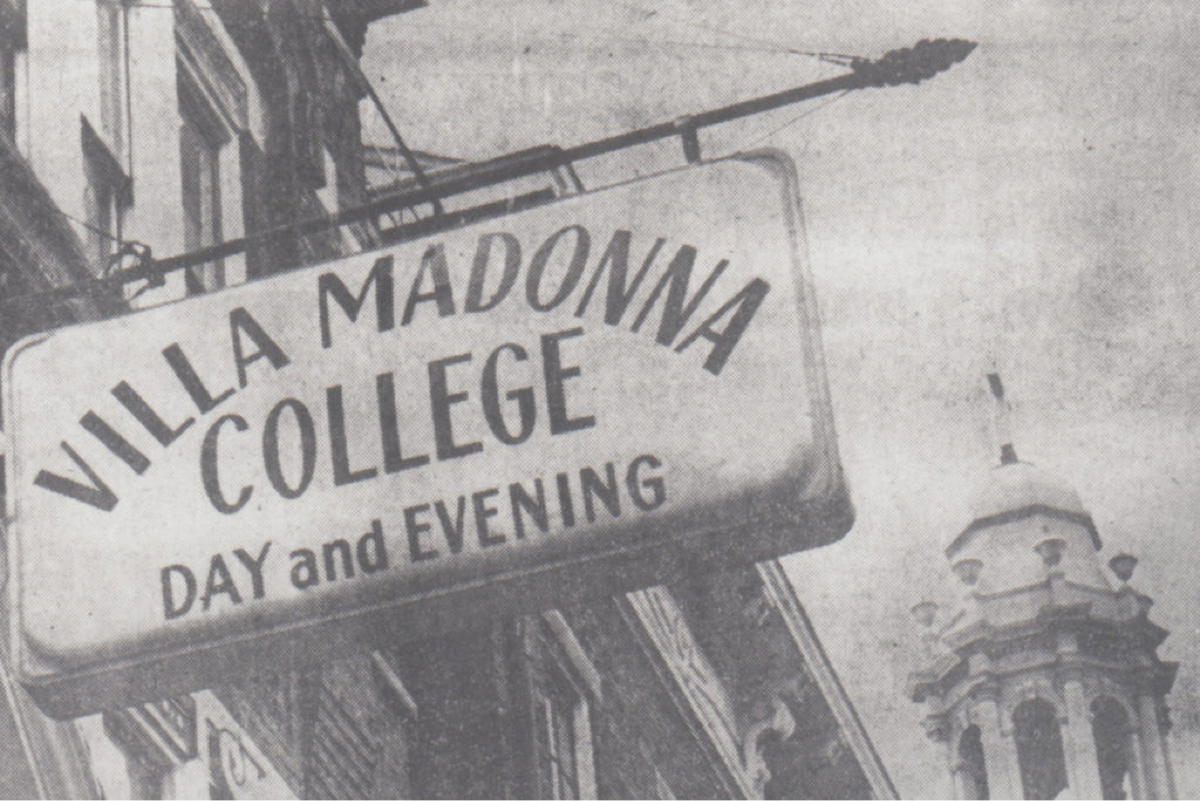 HISTORY OF THOMAS MORE UNIVERSITY & VILLA MADONNA COLLEGE
Thomas More has not always been located in Crestview Hills – nor has it always been called Thomas More University.
The Benedictine Sisters of Covington, Kentucky, founded Villa Madonna College in 1921 to train Catholic school teachers and to provide college education for young women. The college was chartered by the Commonwealth of Kentucky in 1923. Villa Madonna graduated its first students in 1929 and sponsorship changed from the Benedictine Sisters to the Diocese of Covington the same year. Three religious orders operated Villa Madonna in its early years: the Sisters of Notre Dame, the Congregation of Divine Providence and the Benedictine Sisters.
Although founded as an institution for women, men attended many of the same classes through the Villa Madonna – affiliated St. Thomas More College. In 1945, Villa Madonna was designated a co-educational college and St. Thomas More College was abolished.
Affirmation of its goals and increasing enrollment prompted relocation of the college from downtown Covington to what is now Crestview Hills. The new complex was renamed Thomas More College and was dedicated by President Lyndon B. Johnson in 1968.
In 2018, Thomas More was restructured to host three distinct, autonomous colleges: the College of Liberal Arts and Social Sciences, the St. Elizabeth College of Natural and Health Sciences, and the Robert W. Plaster College of Business in an effort to expand the school's reach the world over and to present new academic opportunities.
Today, Thomas More University serves just over 2,000 students. Although primarily from Greater Cincinnati and Northern Kentucky, students from about 20 states and several countries attend Thomas More University.