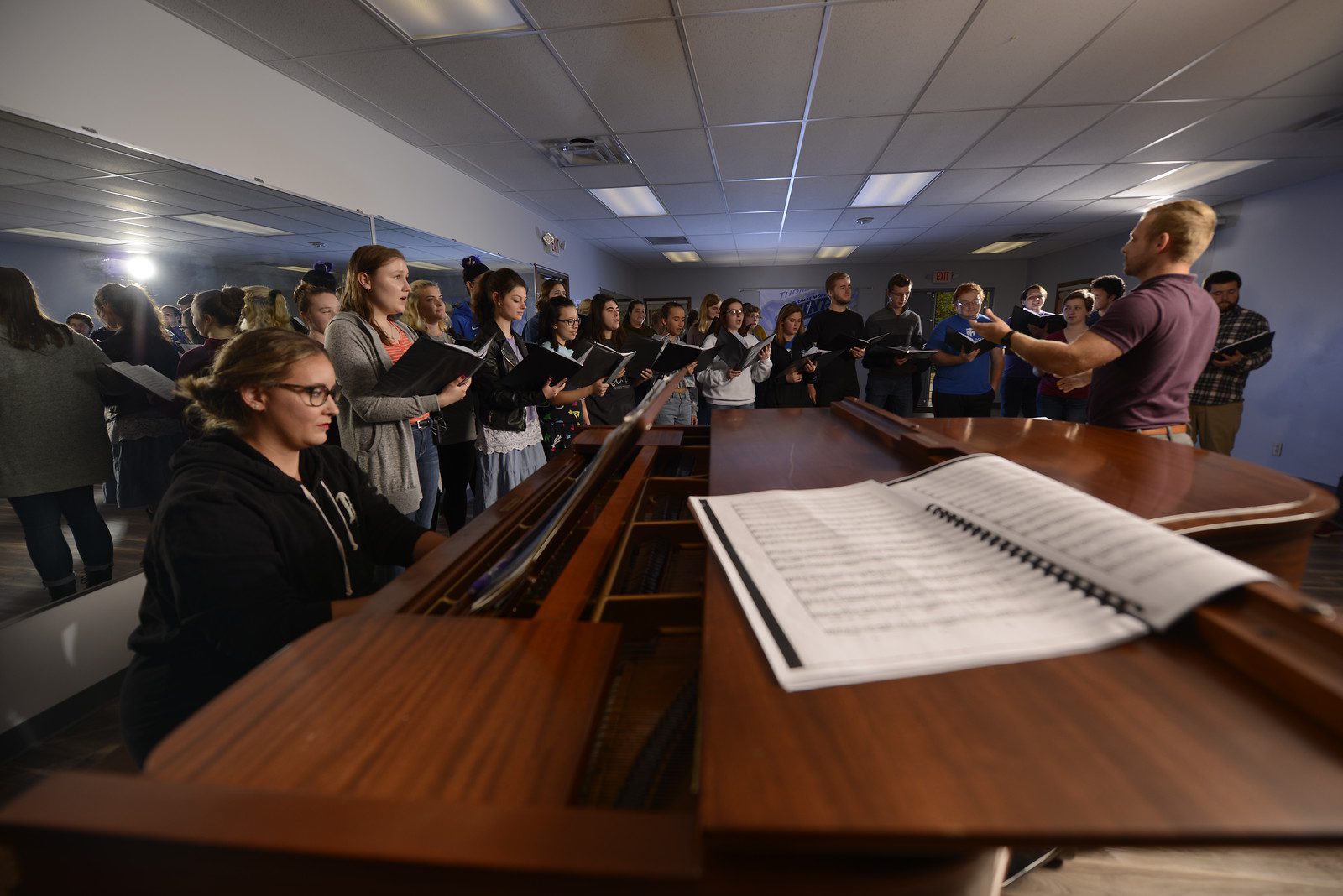 The Thomas More University Choral Activities program integrates elements of auditory, vocal, kinesthetic, and aesthetic dimensions of choral music through analysis and exploration of vocal performance, efficient rehearsals, and high-quality performance. Choral repertoire is intentionally eclectic, covering a wide range of musical idioms in a variety of languages spanning from the Renaissance to contemporary music as well as music traditions of diverse cultures and popular music. Thomas More Choral Activities presents at least two concerts each semester and supports various artistic events throughout the Thomas More community and Northern Kentucky/Southern Ohio region. Ensembles such as the Thomas More Chamber Choir present a regular regional tour each spring.
As a part of the rich liberal arts programs at Thomas More, our choral program seeks to give all students an opportunity to make music, regardless of major or previous choral experience. Our program provides students with an awareness of major composers and important musical forms/stylistic traits and a familiarity with the most significant musical works representative of those periods.
As a liberal arts school, Thomas More prides itself on giving students an awareness of the social, historical, and philosophical ideas that influence the works that students perform. Music is both an art and a science. We hope that by participating in choral music at Thomas More, you will engage yourself musically, socially, mentally, and spiritually.
Who will I be learning from?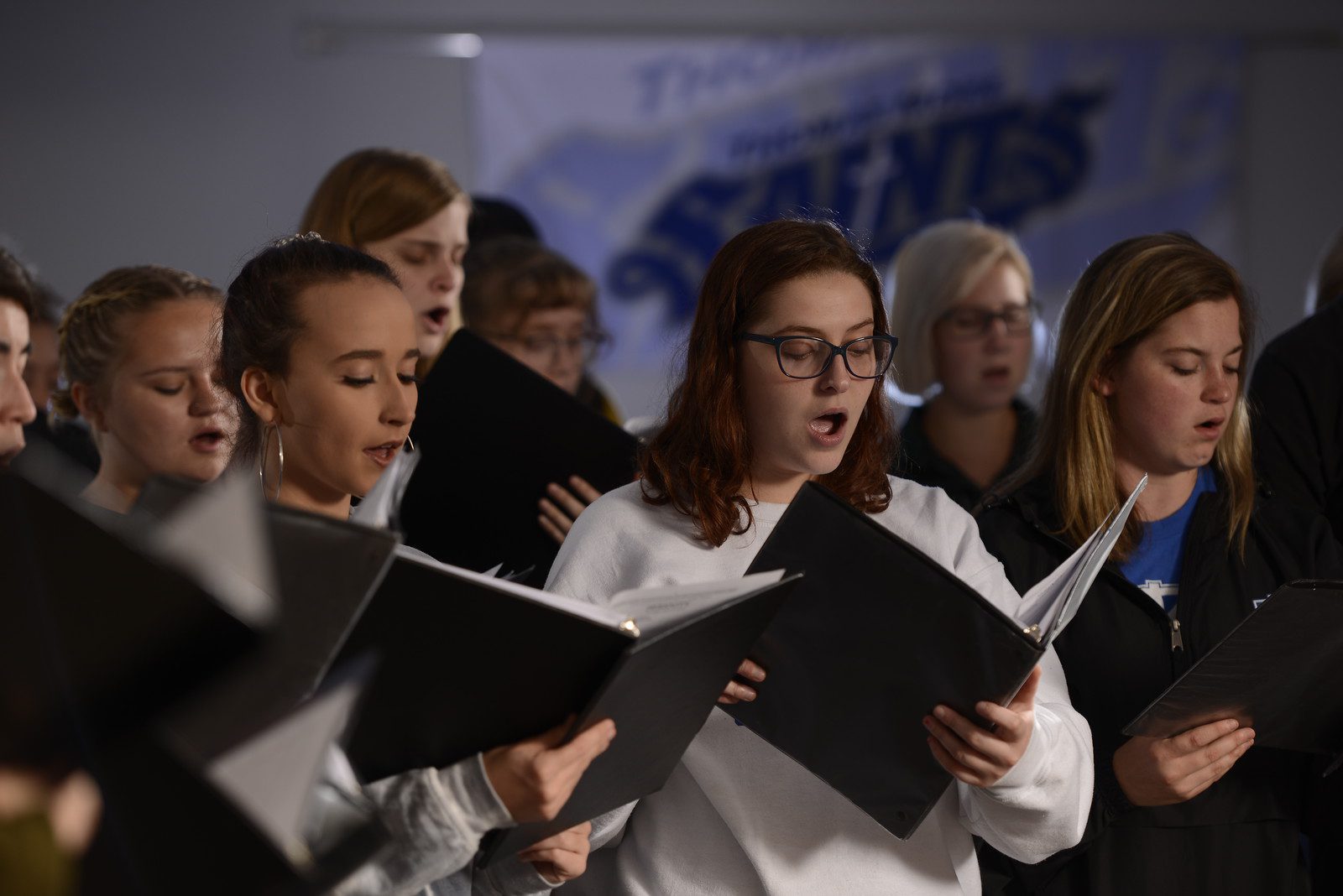 Thomas More University Music Minor
This minor is for students who are interested in pursuing musical studies further. Thomas More offers academic studies in music through the Thomas More music minor. Required courses include Music History I & II, Music Theory I & II, private vocal or instrumental lessons, and upper-level music seminar courses. Our program is specifically designed to be tailored to the desires and needs of our students.
Why study music at Thomas More?
The music minor is extremely useful if you are pursuing career opportunities that require competitive, selective professional programs such a law school, medical school, pharmacy school, etc. Students who minor in music are statistically proven to be more competitive in applications for these pre-professional programs. Students who are pursuing degrees in education, theatre, english, and theology are ideal candidates for the music minor to augment and diversify the possibilities and skills for employment. In particular, Thomas More's program is useful in preparing students to be music directors for parish music, high school/grade school musical productions, and in preparation as local musicians.
For more information, email Prof. Daniel Parsley, Director of Choral Activities.