Dining on campus isn't one size fits all. Our meal plans were designed to meet your unique needs. If you are looking to enjoy a meal with friends or just a snack on the go – we've got a plan to fit every appetite.
We've kept what's most important to you in mind, building in the convenience, flexibility, quality, value, and healthy options you deserve. All students living on campus are required to have one of our residential meal plans. Explore our meal plan options to learn more about what would be the best fit for you.
All first-year residents are required to purchase either the All Access or 14-meal plan. All other residents are required to purchase a meal plan of their choice for each semester.
Flex dollars can be used at any on-campus food service facility, including The Interlude Cafe in the Saints Center. Unused flex cash from the fall semester is applied to the spring but is not refundable at the end of the academic year.
Any questions or suggestions – menus or any special dietary requirements students might have – should be brought to the attention of Kevin C. McCarthy at mccartk@thomasmore.edu. More information about meal plans can be found at the Campus Dining Web Site.
| | |
| --- | --- |
| All Access Plan with $100 flex dollars | $2,630 |
| Weekly 14 meals with $150 flex dollars | $2,240 |
| Weekly 10 meals with $150 flex dollars | $1,900 |
Living off-campus brings a different set of needs and challenges to college life. Commuters and residents in the surrounding apartments are offered a select group of meal plans specifically tailored with flexibility in mind. All non-resident plans are offered in blocks of meals that can be used at any time and includes Flex that can be used at any dining location on campus.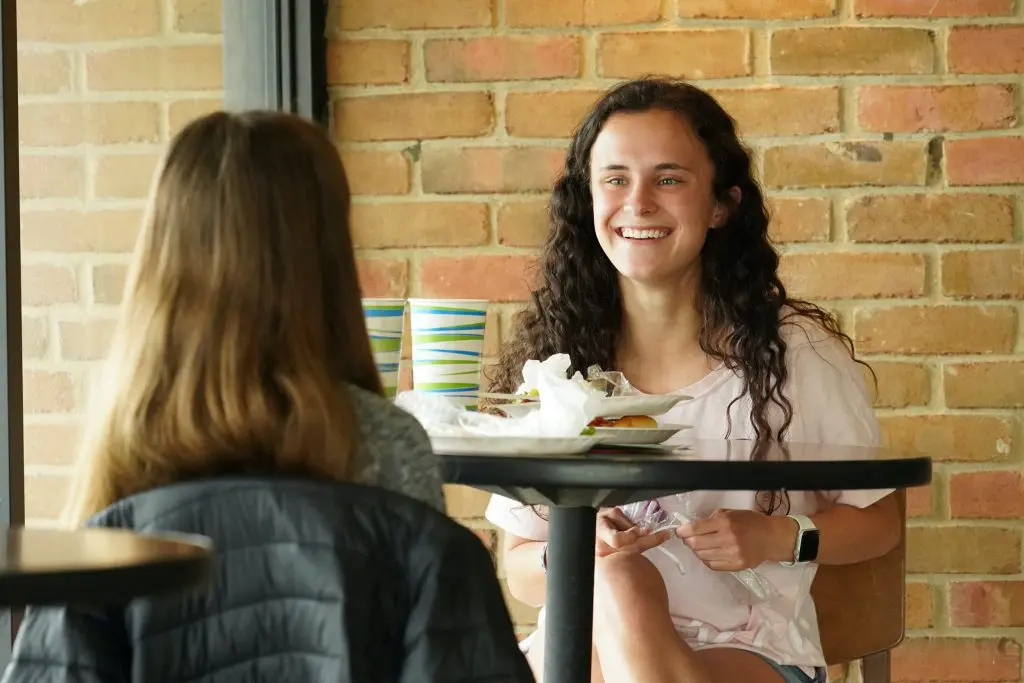 Seiler Commons
Seiler Commons is located in Administration Building. Seiler Commons is an all-you-care-to-eat restaurant that has a fresh look to compliment the fresh food. Take a culinary tour and enjoy an abundance of home-cooked entrees made to order, display cooking, carved roast beef, three-cheese macaroni, made to order deli sandwiches, paninis, and wraps, pizza, an extensive salad and soup bar, gourmet desserts, vegan and vegetarian entrees. Whatever students are hungry for, they can now find it at Seiler Commons. For daily menus and hours of operations visit Seiler Commons page on the Campus Dining Web Site.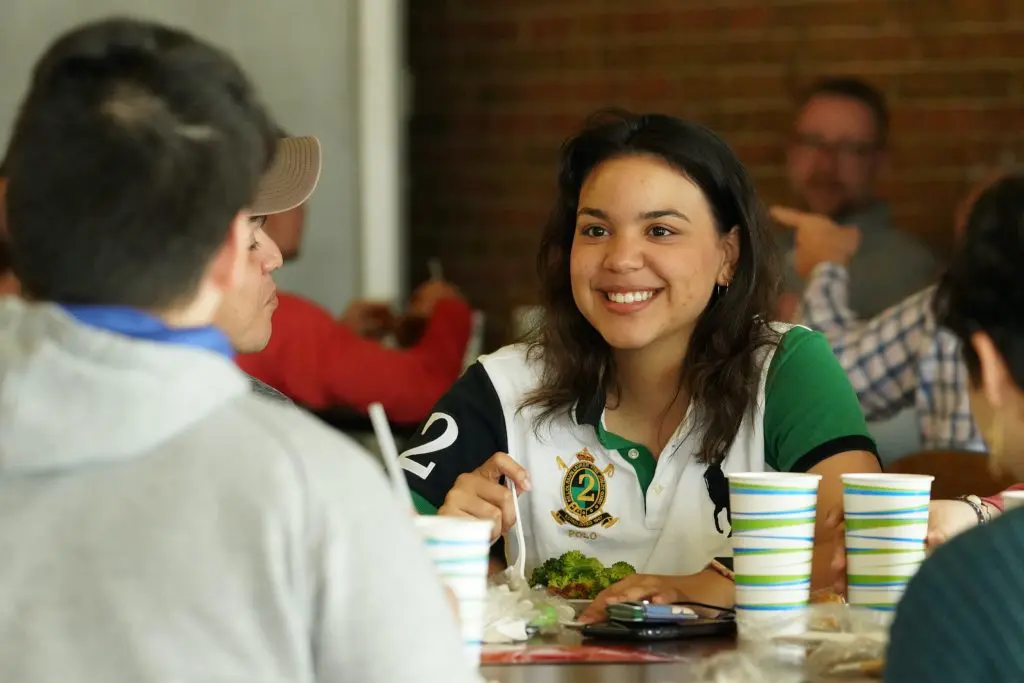 Interlude Café
Interlude Café is located in The Saints Center. This unique Thomas More University restaurant provides a full line of delicious hot and cold drinks including teas, mochas, hand-roasted coffees, smoothies, and more. Besides refreshing drinks, students can enjoy gourmet sweets and pastries as well as hot sandwiches, grab & go selections, and delicious side items. The Interlude Café also has vegetarians in mind, with special vegetable menu items. For hours of operations visit Interlude Café page on the Campus Dining Web Site.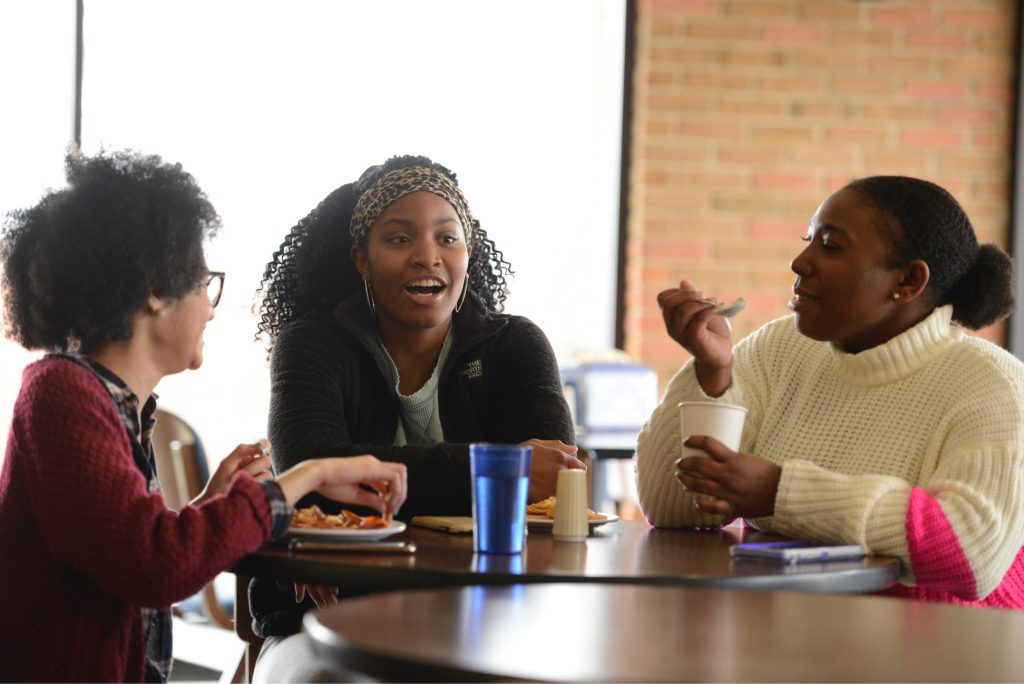 Saints Brew
Saints Brew brings high-quality coffees, hand-crafted espresso beverages, teas, and smoothies to campus, making it a popular on-campus destination. For hours of operations visit Saints Brew page on the Campus Dining Web Site.
Start your journey to Become a Saint by scheduling a personalized campus visit, today.